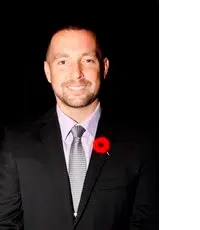 The Town of Port Hawkesbury is losing a council member.
Town councillors held a special meeting, which was not open to members of the public, Tuesday afternoon.
Brenda Chisholm-Beaton, the town's mayor, says the meeting mostly centered on a councillor moving outside town limits.
She says Jeremy White has moved, and councillors have decided to vacate his seat.
Chisholm-Beaton tells The Hawk they'll organize a special election in the coming weeks.
"[We're] kind of in the process, in the next four weeks, of organizing a special election," she says. "There will be a seat open on town council that will be filled; of course, we're sad to lose Jeremy."
Chisholm-Beaton says councillors also approved a motion to hire a returning officer for the election.
"(With) the special election, typically, council has to make a decision regarding a returning officer," she says. "Typically, some municipalities hire their clerk to be their returning officer, so we reaffirmed that we would have Dawna MacDonald."
Chisholm-Beaton says MacDonald is their town clerk.
She says she hopes there's interest in the position, and anyone who is interested can contact her.