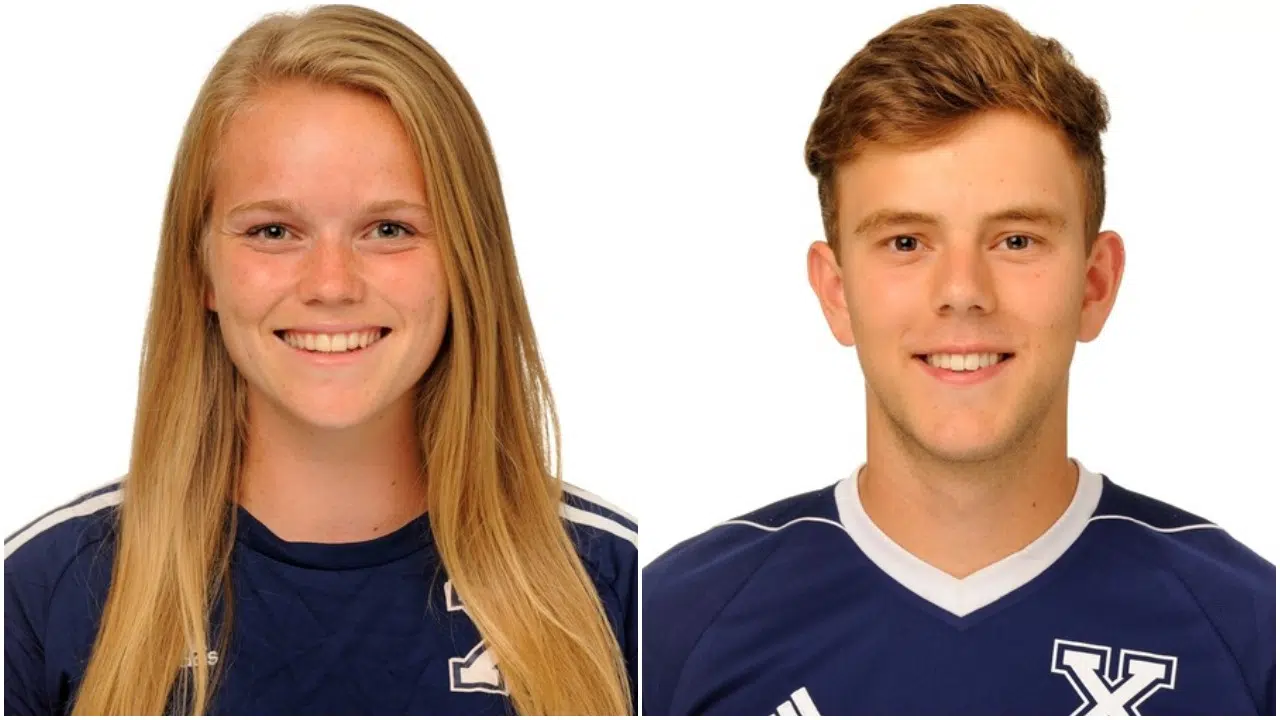 The female athlete of the week is X-Women soccer striker Kelsey Ellis.
Ellis scored 3 goals and had 2 assists in two weekend wins.
She was also honored as the Player of the Game in both games.
She currently leads the team in goals scored with 5 on the season and is third overall in the AUS conference.
The male Athlete of the Week is X-Men soccer striker Dan Hayfield was named the StFX male Athlete of the Week.
Hayfeild scored 5 goals in two weekend wins for the X-Men.
The reigning U Sports player of the year, Dan currently leads the AUS conference and is third in the country in goals scored with 7 on the season.
X-Men running back Jordan Socholotiuk took home StFX Football Offensive player of the week.
Linebacker Gordan White took home the Defensive Player of the Week.
Receiver/Returner Isaac Fagnan took home Special Teams Player of the Week.