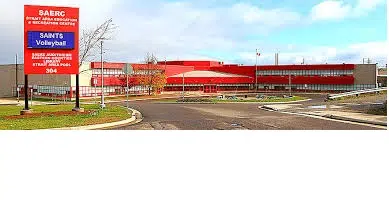 Three of the four people charged in relation to a fight at a local high school are scheduled to return to court Monday.
SAERC officials say an incident involving four students and a parent took place at the school in May.
RCMP charged four people in total- April Jamieson, 37, Cailey Jamieson, 18, and two other young people who can't be identified because of their age.
Another woman was served notice to stay away from the school.
April Jamieson has been charged with two counts of assault, one youth faces a single assault count, while another has been charged with causing a disturbance by fighting; they're expected for election-and-plea hearings in Port Hawkesbury Provincial Court after their cases opened in court in August.
Cailey Jamieson, who faces one count of causing a disturbance by fighting, is scheduled to return for her election-and-plea Oct. 1.