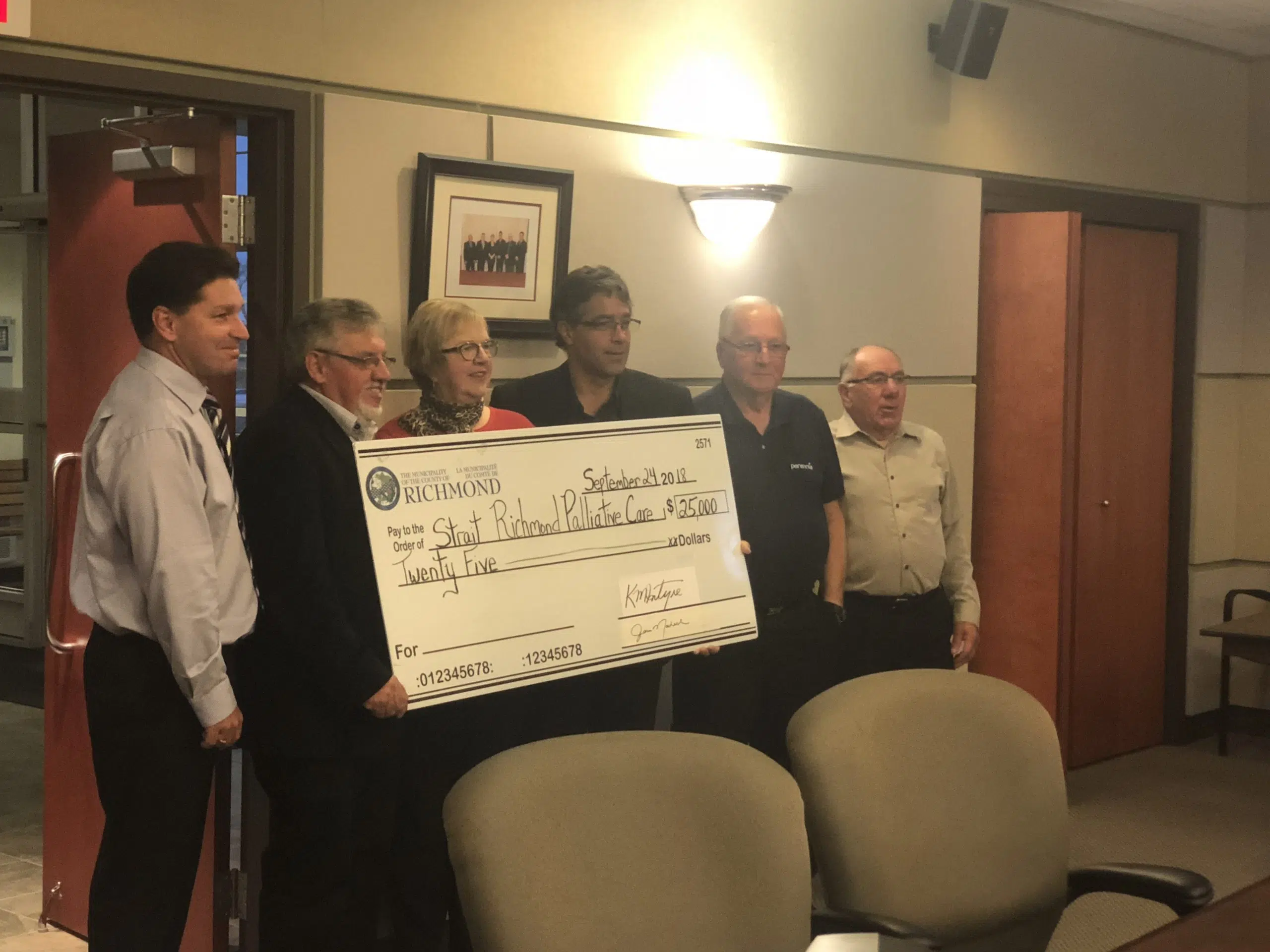 Reps for the Municipality of Richmond say they will be contributing to the Ambulatory Care Unit, but they are not sure how much.
At the regular county council meeting Monday night the town donated $25,000 to the Palliative Care Unit at the Strait Richmond Hospital.
After the event Warden Brian Marchand said they will contribute to the ambulatory care unit as well and that it's already had some major donations.
"The Ambulatory Care Unit we will be looking at donating to that, that's the new renovation for the Strait Richmond Hospital," he says. "I believe there's been some notations, some big notations, privately made already to the council for review- we'll look at what we can do for that in the future."
Marchand said they were very happy to donate to the care unit.
He said the units are very important parts of the community.