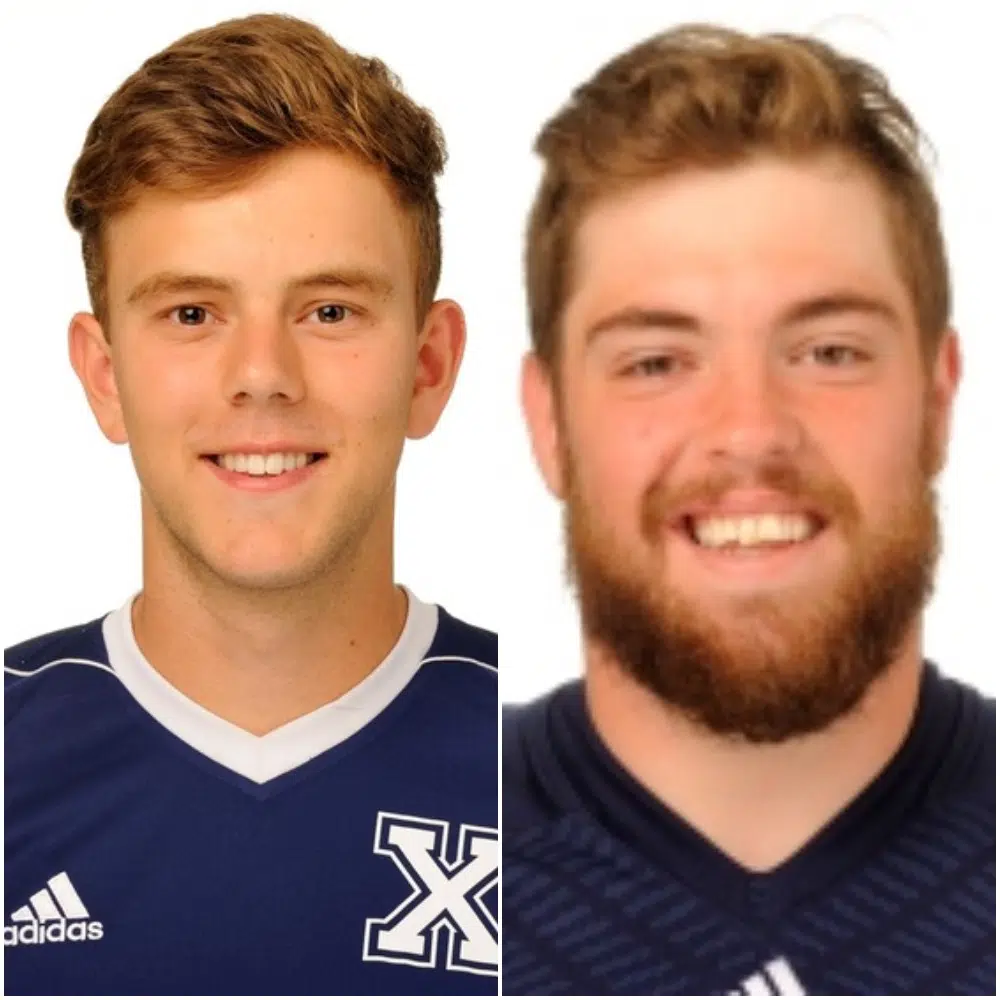 Dan Hayfield of the StFX X-Men soccer team is the AUS Male Athlete of the Week.
In Friday's 11-0 shutout over Mount Allison, he netted four goals.
He followed that up by scoring the lone goal Sunday in StFX's 1-0 shutout win over UPEI Sunday.
The reigning U SPORTS player of the year, Hayfield currently leads the AUS conference and is third in the country in goals scored with seven on the season.
In football StFX's Running Back Jordan Socholotiuk is the AUS player of the week.
He rushed for 173 total yards on a career-high 35 carries, averaging 4.9 yards per rush.
Socholotiuk currently leads the AUS in total rushing yards (437) and is second in rushing average (117.5 yards per game).
He is also second in the conference in all-purpose yards with 482.