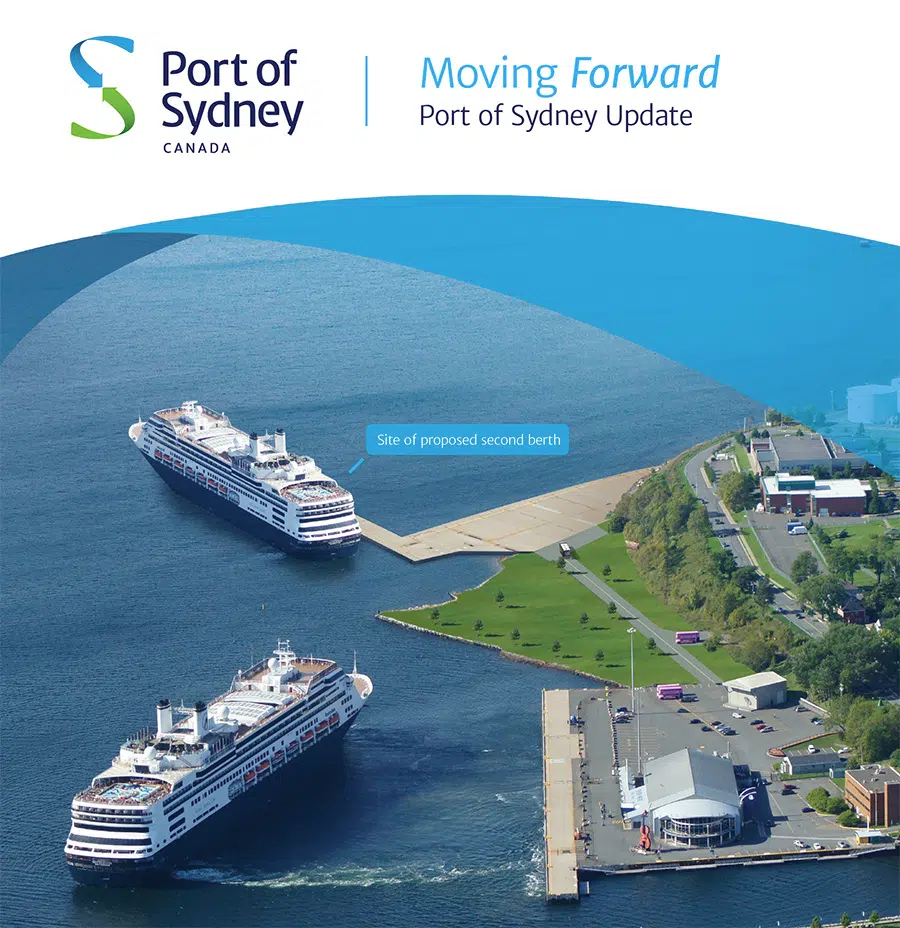 A multi-million dollar contract for construction of a second cruise ship berth at the Port of Sydney has been awarded to representatives with a local company.
The price tag of the project- with tax- is a little more than $19 million.
The tender has been awarded to Zutphen Contractors Inc. of Southwest Mabou.
The three lowest bidders in the first tender call were asked to rebid on a revised project to stay within budget.
The second berth at the port is scheduled to be operational by the fall of 2019.
Photo credit: Port of Sydney