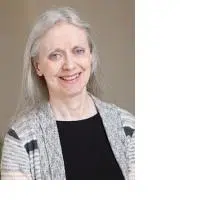 A professor at StFX says officials with the federal government have implemented a huge ban that will affect all food producers nationwide.
The ban, which came into effect Sept. 15, mainly affects artificial trans fats.
Laurie Wadsworth, a senior research professor in the human nutrition department at StFX, says the ban is part of Health Canada officials' healthy eating strategy.
She says she's been a member of a large group working on the project since 2005.
Wadsworth tells The Hawk it wasn't an easy task.
"Initially, there was some pushback because industry wanted to be as unregulated as possible," she says. "Unregulated makes it sound like the Wild West really, but they wanted to see what they could do on their own- there is a point at which we have to regulate."
Wadsworth says the ban focuses mainly on PHOs- partially-hydrogenated oils.
She says all food suppliers will be impacted.
"All food industry, anyone who produces food for consumption (will be affected)," she says "Whether it's processed packaged foods or its fresh foods being produced at a restaurants level, all of those take part in this ban."
Wadsworth says anyone affected by the ban will not be able to use PHOs, which are mostly used in frying oils and baking.
She says it will go all the way back to farmers- without oil demands, farmers won't produce the oils, and eventually we'll no longer have them.