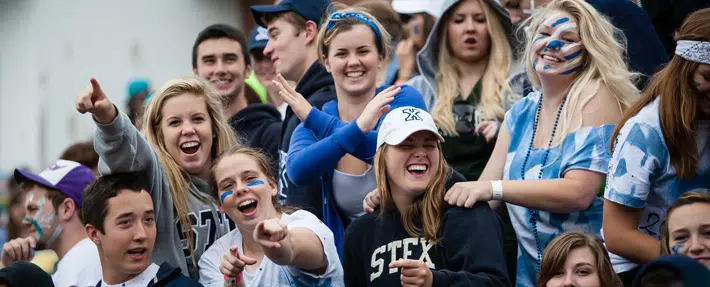 StFX homecoming 2018 is almost upon us.
The event will start with the StFX Sports Hall of Fame induction ceremony Thursday, a university spokesperson says the rest of the weekend will be packed full of events as well.
Cindy MacKenzie tells The Hawk they have a new event this year, a headphone disco for their current students.
"We're excited about hosting in partnership with the town, a new event for students on campus," she says. "The event will take place in chapel square, students are given headphones and they can choose from two different channels of music."
MacKenzie says the idea is to provide a safe place for students on campus, and to avoid issues that have been associated with homecoming in the town the last few years.
She says they've had issues with crowds and noise in the past.
MacKenzie says they have an entire weekend packed with events and she expects the homecoming football game to be sold out.
She says the homecoming game is always draws a crowd and is a favourite.
MacKenzie says the entire event is a good thing for everyone not just alumni.
"Students get to meet alumni who've already experienced what they have experienced," she says. "It gives the students the chance to ask the alumni what they've done in their lives and how they have achieved their success."
MacKenzie says they expect almost 1000 people for this homecoming.
Photo Credit: StFX