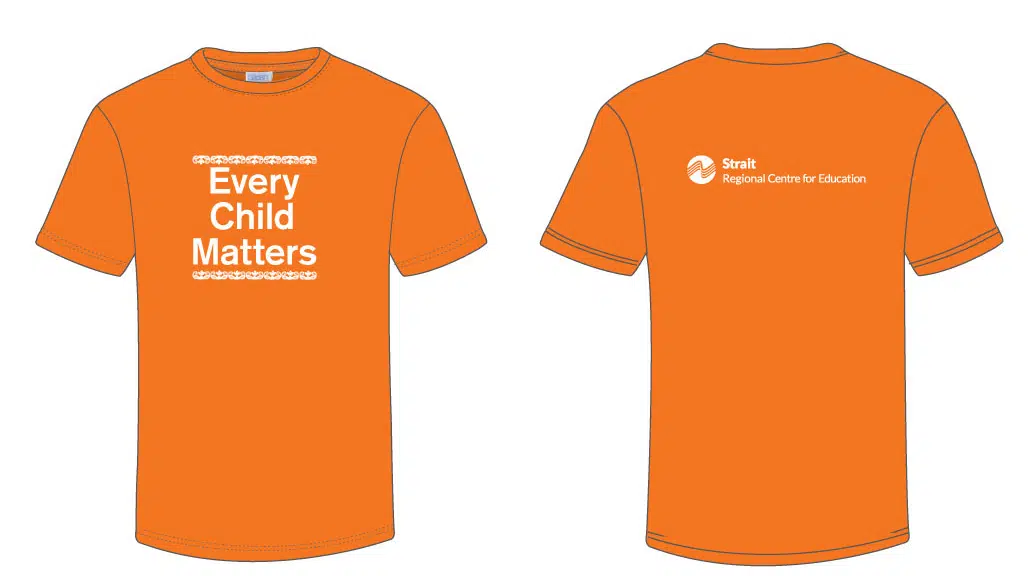 It's Orange Shirt Day at schools in the Strait Regional Centre for Education.
The initiative was started to keep conversation going about residential schools.
The colour and name come from the story of a young girl who had her new orange shirt taken away on her first day at a residential school.
Miranda Gould, the regional coordinator of Mi'kmaq services for the Strait Regional Centre for Education, tells The Hawk many people were impacted by the schools.
"They were in operation over 100 years, so many generations were affected by it," she says. "Over 150,000 First Nations children attended these schools, and it's estimated that 6,000 of these children never came back to their communities."
Gould says the slogan for the initiative is Every Child Matters.
She says the closest school to the Quad Counties was in Shubenacadie.
Gould says there will be plenty of activities happening Thursday.
"All our schools in the Strait Regional (Centre for Education) will be celebrating Orange Shirt Day with a moment of silence to honour the children," she says. "They will be playing a song to listen to a story of a gentlemen from Eskasoni who wrote a song in his own healing."
Gould says the song is called "Forgiveness."
She says schools will fly the Mi'kmaq flag and play O'Canada in Mi'kmaq for the month of October.
Gould says everyone in the community is invited to wear orange to take part in the day.