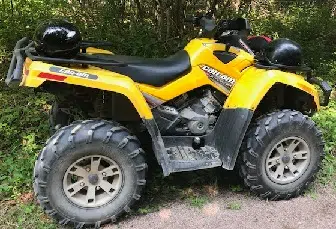 RCMP say they're investigating the theft of an all-terrain vehicle in Inverness Co.
They say the ATV was stolen from a home on Rte. 19 in Long Point sometime late Tuesday night or early Wednesday morning.
Police say it was parked in a locked shed, and driven away toward Judique.
They say it's a yellow, 2007 Can-Am Outlander XT; you're asked to contact RCMP or Crime Stoppers if you have any information.