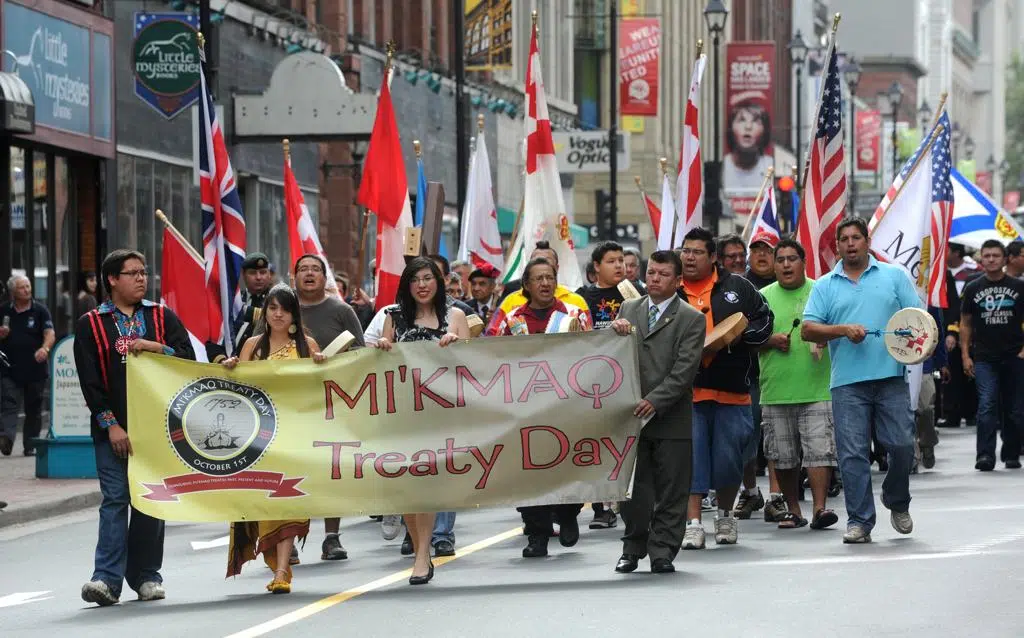 Three people from the Quad Counties have received awards as part of Treaty Day celebrations in the province.
Carl Marshall of Potlotek is the winner of the Chief Noel Doucette Memorial Youth Education Award.
Valerie Julian-Armstrong of Paq'tnkek receives the Grand Chief Donald Marshall Senior Memorial Graduate Scholarship.
Karen Bernard of We'koqma'q gets the Sister Dorothy Moore Education Scholarship.
Treaty Day celebrations take place Oct. 1 every year since 1986.
They're held to honour the importance of the treaty relationship and recognize the achievements of Mi'kmaw elders and youth.
Photo Credit: NovaScotia.ca