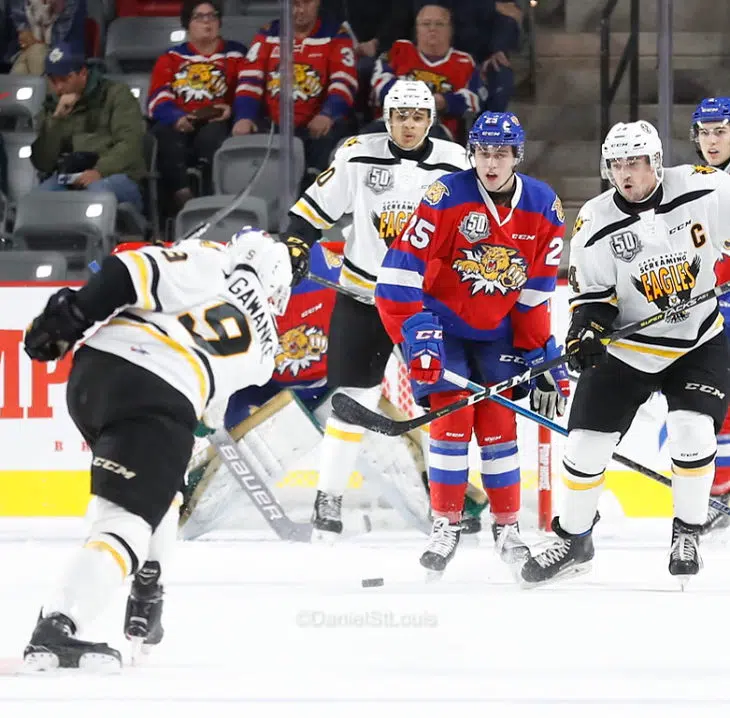 Cape Breton Screaming Eagles – 5
Moncton Wildcats – 2
Cape Breton goals: Brooklyn Kalmikov (3), Egor Sokolov, Gabriel Proulx
St. Andrews' Declan Smith had three assists for Cape Breton, and was named the game's second star.
Antigonish's Sean Stewart had an assist for Moncton; his cousin Jake Stewart was also in the Wildcats' line-up, while Pleasant Valley's Jacob Hudson did not play.
The Screaming Eagles (3-2-0) have six points, two points behind Halifax for top spot in the Maritimes Division.
Photo credit: Cape Breton Screaming Eagles (CapeBretonEagles.com)