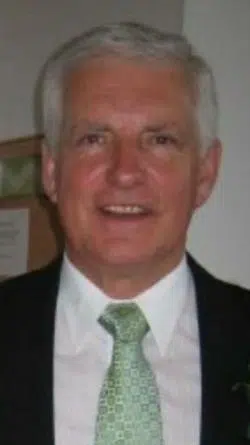 A long-time RCMP officer in Antigonish and a former school board representative has died.
Brian Murray passed away at St. Martha's Regional Hospital in Antigonish Saturday; he was 68.
Murray spent almost 38 years with the RCMP, including many at the Antigonish detachment; he was a member of the underwater recovery team for more than 17 years, and also served as the detachment's community policing officer.
Murray spent two terms with the former Strait Regional School Board following his retirement from the RCMP; he was first elected in 2008, re-elected in 2012, and didn't offer in 2016.
He'll be laid to rest in Antigonish Friday morning.