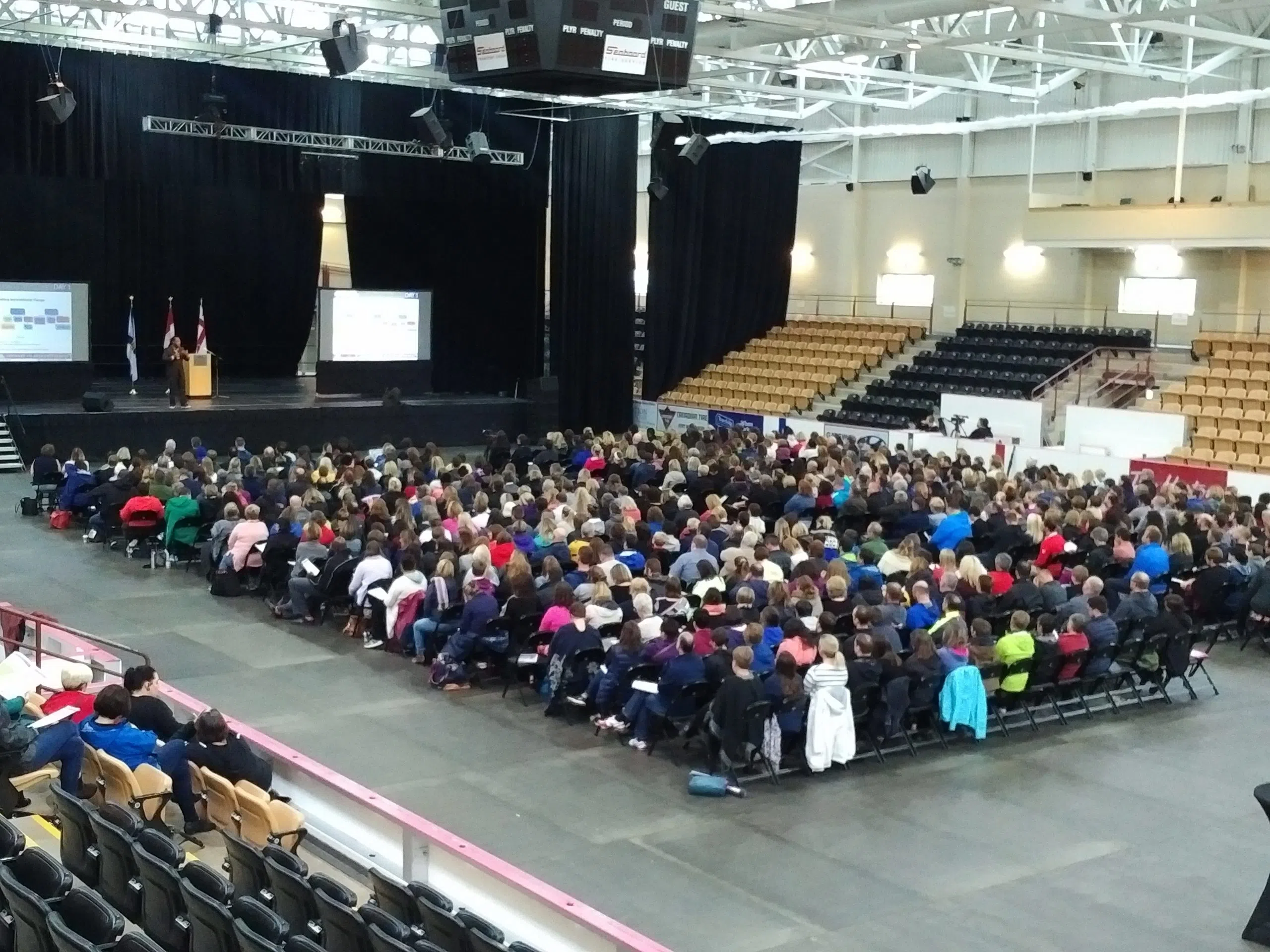 Staff from the Strait Regional Centre for Education took park in a professional development day the centered around culturally responsive practices.
The daylong event took place Wednesday, and was presented by Dr. Sharroky Hollie.
Dr. Hollie is a leading researcher and practitioner in the field.
Culturally responsive practices involve teachers relating to students with different backgrounds as cultural assets and challenges them to relate learning material differently.
At the conference Hollie told The Hawk says some students could be impacted negatively without the responsive practices.
"The way I'm crafting it here is, some students, a lot of students are not appreciated, valued around there cultural assets that they're bringing to school" he says. "They're turned into negatives that then impact the learning experience for the students.
Hollie says it's not a new practice, but he says he wants to change the approach.
He says he wants teachers to take a different approach in how they relate to their students.
Hollie says teachers will be able to use what they have learned immediately.
"Any time I do a professional development my goal is to give a teacher something that she can do the next day," he says. "The questions becomes will they do it, will they be supported when they go back."
Hollie says this particular session is good because so many people are getting the same message.
He says it's also on the school system to support the teachers in the program.
Since 2000, Dr. Hollie has trained over 150,000 educators and worked in nearly 2000 classrooms.