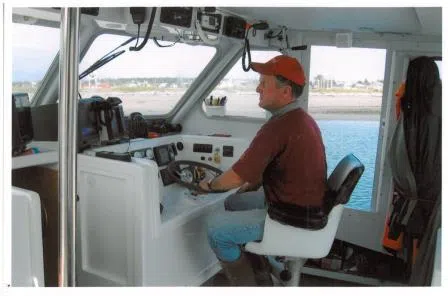 A spokesperson for a local fishing association says a death on the water off Inverness Co. is another tragedy in their industry.
Stevie MacInnis, 68, of Arisaig drowned after he went into the water near Murphy's Pond Saturday morning.
MacInnis ran a tuna chartering company called MacInnis Bluefin Tuna Charters.
Inverness South Fishermen's Association President Jordan MacDougall tells The Hawk he can't explain why there's been so many tragic deaths in the industry recently.
"It's not like people are doing unsafe things more than other years," he says. "It's just coincidence that it's happened more often this year."
MacDougall says MacInnis was a leader in the industry and a nice man he knew for 30 years.
"[He] was just someone you'd meet at meetings and that," he says. "Always a nice man, very thoughtful, [you] enjoyed his company whenever you'd be around him- he just knew the industry very well."
He says fishing-related deaths are terrible for the families, industry members and everyone else involved.