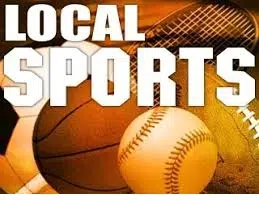 The Cabot Highlanders are on the road in the Nova Scotia Minor Midget AAA Hockey League.
The Highlanders (0-3-0) travel to New Waterford to face the Cape Breton Jets (0-5-1) in a match-up of winless teams.
Game time is 7 p.m.
St. Andrews' Declan Smith and the Cape Breton Screaming Eagles visit the Saint John Sea Dogs in the Quebec Major Junior Hockey League.
It's the first game of the season between the Screaming Eagles (3-4-0) and Sea Dogs (1-5-2).
Puck drop is 7 p.m.
The Dr. J.H. Gillis soccer teams are involved in NSSAF Div. 1 action.
The Royals (4-2-0) visit the Northumberland Nighthawks in Westville in boys play at 4:30 p.m.
It's the second and final regular season game between the teams- Dr. J.H. Gillis shutout Northumberland 3-0 in Antigonish in September.
The Royals host the Northumberland Nighthawks in girls soccer.
The teams have met once so far- Dr. J.H. Gillis blanked Northumberland 2-0 in Westville in September.