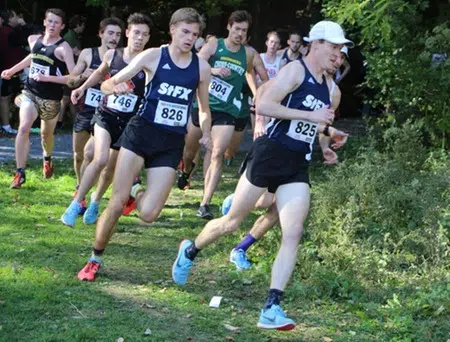 Cross country runners are the latest StFX athletes of the week.
Angus Rawling is the male winner after he finished second at the UNB/STU Invitational in Fredericton Saturday.
The interlock meet featured 123 runners in the 8km race; Rawling finished with a time of 25:18, just four seconds behind the winner.
Zoe Johnston earned female honours; she was the top X-Women finisher in the women's 6km race, 21st overall in a field of 127 runners.
X-Men running back Jordan Socholotiuk, linebacker Gordon Whyte and kicker Keiran Burnham are the StFX football players of the week.
Photo credit: Andy Campbell/UNB