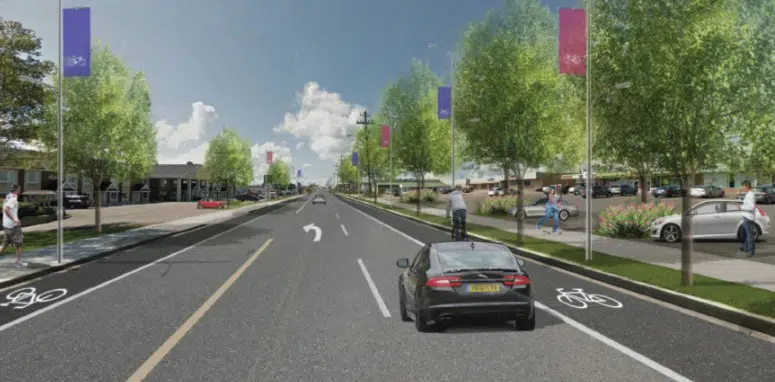 A local MLA addressed concerns at a recent Question Period about an infrastructure project in Port Hawkesbury.
The MLA for Cape Breton-Richmond, says the proposed idea for a bike lane- as part of the beautification project titled Destination Reeves St.- could end up being a major hazard.
Alana Paon says the plan includes the reduction of Reeves St. to three lanes from the current four.
She says there is too much traffic on the road, including large trucks, to safely add a bike lane; it would also slow down traffic trying to enter parts of Cape Breton.
Paon tells The Hawk many people in the community are concerned about the safety issues.
"The aspect that has come to my attention, and these are through phone calls from concerned citizens in our constituency, specifically from the town of Port Hawkesbury, are regarding the safety of reducing the lanes from four lanes to three."
Paon says there have been issues with rocks falling from large trucks and damaging vehicles on the street.
She says that would be a major safety issue for cyclists.
Paon says they have to consider the needs of first responders as well.
"Accessibility for when accidents occur, I'm not sure if that information is getting up to the higher levels," she says. "That's a big red flag for me- we're not listening to our first responders and to our fire chiefs."
Paon says she would like to see more consultation with residents and community organizations before the project moves forward.
She says the safety of the community and the people who use the road should come first and foremost.