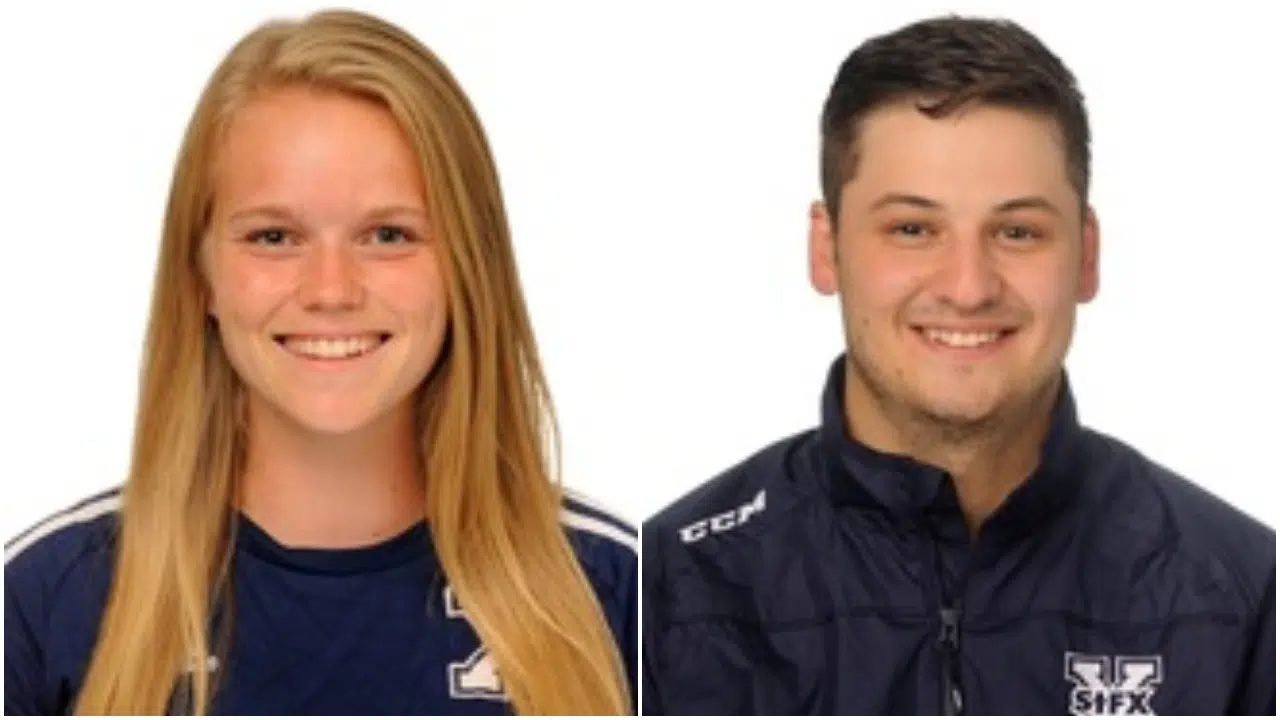 X-Women soccer forward Kelsey Ellis is the StFX Female Athlete of the Week, Ellis scored two goals over two weekend games.
She earned Player of the Game honours when she scored the lone goal in Saturdays 1-1 tie with Dal.
Ellis is currently tied for most goals scored in the AUS with 7.
X-Men hockey forward Bryson Cianfrone is the Male Athlete of the Week.
He took home player of the game honours after he scored two goals in Wednesdays 5-2 win over Acadia.
Cianfrone currently has four points early on in the AUS season.