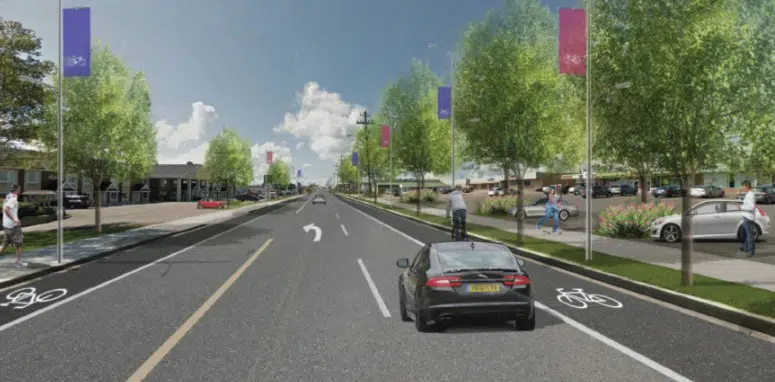 The mayor of Port Hawkesbury says she's optimistic and enthusiastic about the Destination Reeves St. project.
Brenda Chisholm-Beaton says the reduction of Reeves St. to three lanes from the current four will slow down traffic, an issue that needs to be addressed.
Chisholm-Beaton says Reeves St. is a four-lane road, but it's still the main street of the town.
She says poor road design leads to excessive speeding and traffic issues, which endanger residents.
Chisholm-Beaton tells The Hawk the street also separates a lot of residential area and commercial property.
"We have residential (areas) on one side of the street that have all kinds of children accessing the community park, libraries, daycare, schools, our Civic Centre on the opposite side of that highway."
Chisholm-Beaton says safety is one of the main goals of the project.
Alana Paon, the MLA for Cape Breton-Richmond, brought up concerns with the project during a recent Question Period in Province House.
Paon said slowing down the highway-and the large trucks that use it- could cause major issues.
Chisholm-Beaton says two local companies who have large trucks on the highway support the project.
"We have support from Port Hawkesbury Paper for the Reeves St. project in all aspects," she says. "We also have support from another major user, Seaboard."
Chisholm-Beaton says there are a lot of moving parts, but the project is for everyone- motorists, people who use active transportation, and current and potential business owners.
She says there will be a pilot project, and the road will go back to the way it was if they don't get the desired results.