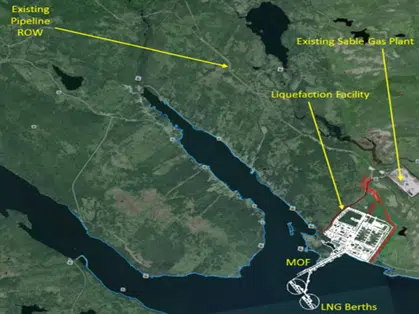 The warden of the Municipality of the District of Guysborough says he's pleased a potential roadblock to a proposed liquefied natural gas project in Guysborough Co. is gone.
Members of a First Nations Community in the province had said they weren't consulted on Goldboro LNG, the band's chief officially withdrew their objection to the project in September.
He said he was satisfied any aboriginal and treaty rights won't be diminished.
After Wednesday's monthly council meeting, Guysborough Warden Vernon Pitts said its great news.
"There has been consultations over the years with first nations, sometimes these records are a little harder to lay your hands on at times," he says. "Apparently they found there was consultations, the aboriginal community are prepared to go forward."
Pitts said he expects a permit to construct to be issued within a month.