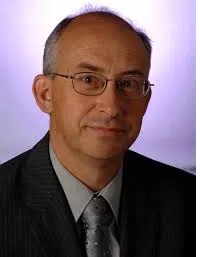 The leader of the province's New Democratic Party says members of the Liberal government aren't paying enough attention to the crisis in the province.
Gary Burrill, who visited the Quad Counties as part of his tour across the province, says we have the highest rising use of food banks and the largest consumer debt.
He says there are plenty of solutions to these problems- members of the current government just need to address them.
Burrill tells The Hawk the New Democrats have some solutions.
"We propose, in the NDP, that there are a number of things that can be done immediately- one of them is to bring in rent control," he says. "We know that we have a very high percentage of people who are paying so much for their rent that they just don't have enough left for necessities."
Burrill says another way to combat these issues would be to raise the minimum wage to $15/hr, since one-third of wage workers in the province currently don't make that much.
He says another crisis that needs to be addressed is health care.
"Our emergency rooms aren't working, they're backed up all over the province- wait times in emergency rooms are ridiculously long place after place after place," he says. "We know there are over 100,000 people who don't have a doctor."
Burrill says the New Democrats had a program which brought in collaborative emergency centres when they were in power.
He says centres alleviated a lot of problems in the province's health care system, but the Liberals didn't support them.
Burrill says they want those collaborative centres to return.