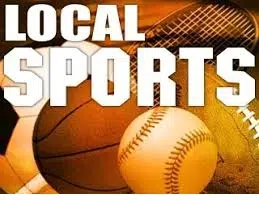 The Halifax Mooseheads visit the Victoriaville Tigres for the first of three games in as many nights in the Quebec Major Junior Hockey League.
The Mooseheads (9-2-0), who have won four straight and five of the last six, are tied with Rouyn-Noranda for top spot in the 18-team league with 18 points, a point up on third-place Baie-Comeau; they're ranked third in the country.
The Tigres (5-4-1) are in a seven-way tie for eighth with 11 points.
Game time is 8 p.m.
Halifax visits Sherbrooke Saturday and Whycocomagh's Chase Ellis and Drummondville Sunday.
The StFX men's hockey team starts the AUS weekend in New Brunswick.
They meet the Moncton Blue Eagles.
The X-Men (1-2-2), who have one win through their first five games, are tied with Acadia for fourth in the seven-team conference with four points, two points behind Moncton (3-3-0) for third, and two points ahead of Dalhousie and UPEI, who are tied for sixth.
The teams have met once so far- the Blue Eagles slipped by the X-Men 3-2 in Moncton Oct. 5.
Game time is 7 p.m.
StFX returns home to host Dalhousie Saturday night.
The StFX women's hockey team plays their second AUS game in as many nights when they hosts the UNB Varsity Reds.
The X-Women (2-0-1), coming off a 3-2 win against Saint Mary's in Halifax Thursday night, sit in top spot in the eight-team conference with five points, a point up on Saint Mary's and St. Thomas, the two teams tied for second; they're ranked fifth in the country.
UNB (0-0-2), who is winless, is in a three-way tie with Mount Allison and UPEI for fifth with two points.
It's the first game of the season between the teams.
Puck drop at the Keating Centre in Antigonish is 7 p.m.
The StFX soccer teams are on the road for their only AUS action of the weekend.
They visit the Cape Breton University Capers in Sydney.
The X-Men (6-2-1), who have one loss in their last six games, are third in the 10-team conference with 19 points, a point behind Dalhousie for second, and a point ahead of Acadia and UNB, who are tied for fourth; the Capers (7-0-2), who are undefeated, are first with 23 points.
The X-Women (4-1-4), who have a six-game unbeaten streak, are tied with Dalhousie for third with 16 points, six points behind the Capers (7-1-1) for second, and three points ahead of fifth-place Saint Mary's.
Both Cape Breton University teams beat both StFX teams 2-1 in Antigonish in September.
The women start at 5 p.m.; the men get underway at 7:15 p.m.