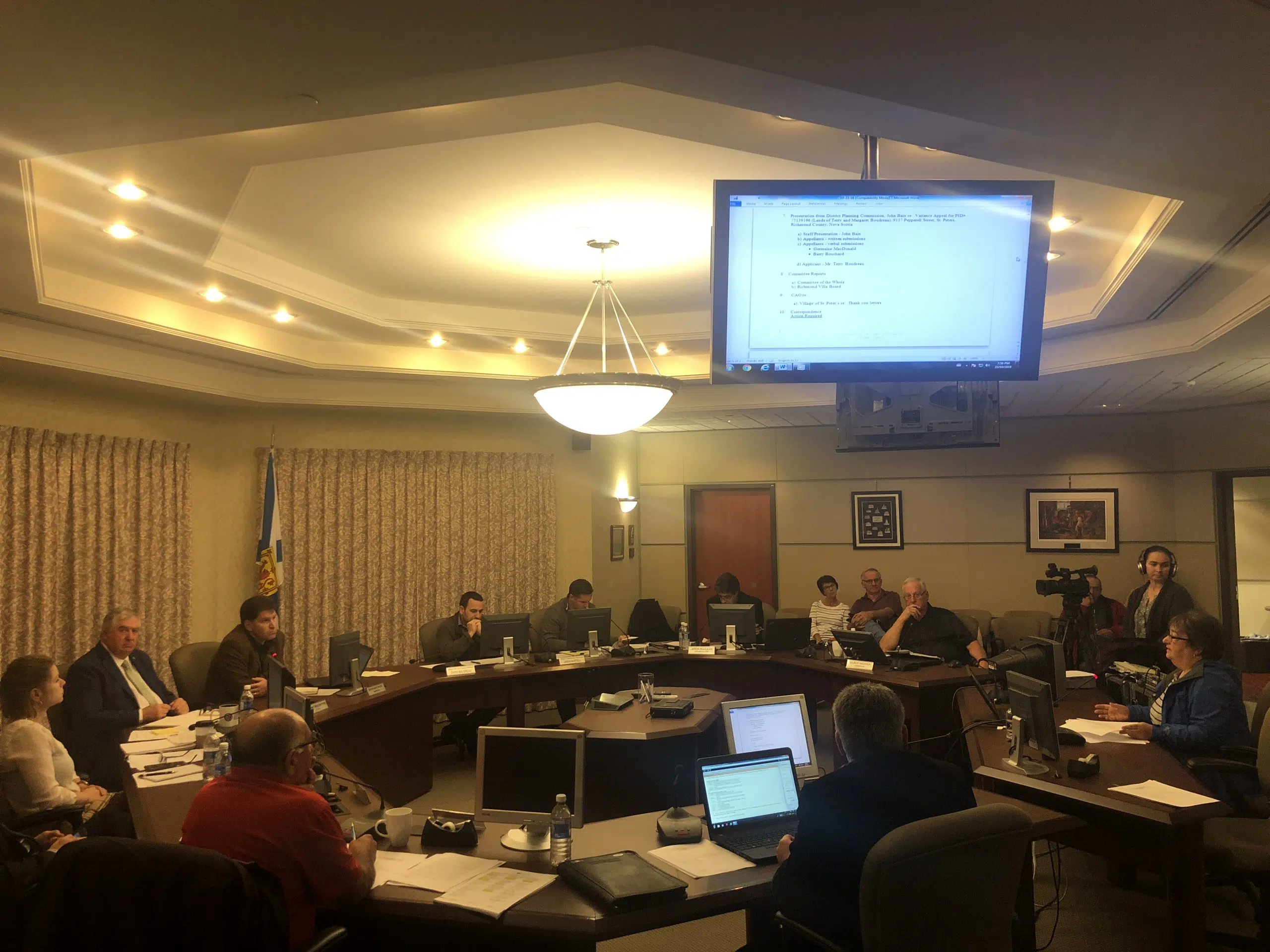 Municipal councillors in Richmond Co. have elected a new warden.
They held an election for the position at the start of October's regular municipal council meeting Tuesday night; Gilbert Boucher nominated Brian Marchand, the warden at the time, for re-election, while Alvin Martell nominated Jason MacLean, the deputy warden at the time, for the position after a few more calls for nominations.
A secret ballot vote was held, the votes were counted, and it was announced MacLean would be the new warden.
MacLean took the warden's seat, and called for the election of deputy warden; Marchand was the only candidate nominated, and was acclaimed.
After the meeting, MacLean said he doesn't feel anything particular brought on the vote.
"I certainly want to congratulate Brian Marchand on the last two years, picking up from a difficult time and moving council forward- he's done a good job with that," he says. "I wouldn't say it was any one thing or two things that led to a change- it's kind of the nature of the beast sometimes."
MacLean said he's excited to work with staff and council members to keep things moving in a positive direction.
He said change is good once in a while, and he accepted the nomination because he has something to offer for the position.
MacLean said the vote didn't catch him off guard, but he wasn't expecting it either.
Marchand said you never know what's going to happen in an election.
"Every two years a warden gets selected," he said. "Council felt they wanted a change, so that change happened."
Marchand said he has no regrets in his time as warden, and he's fine with the outcome of the election.