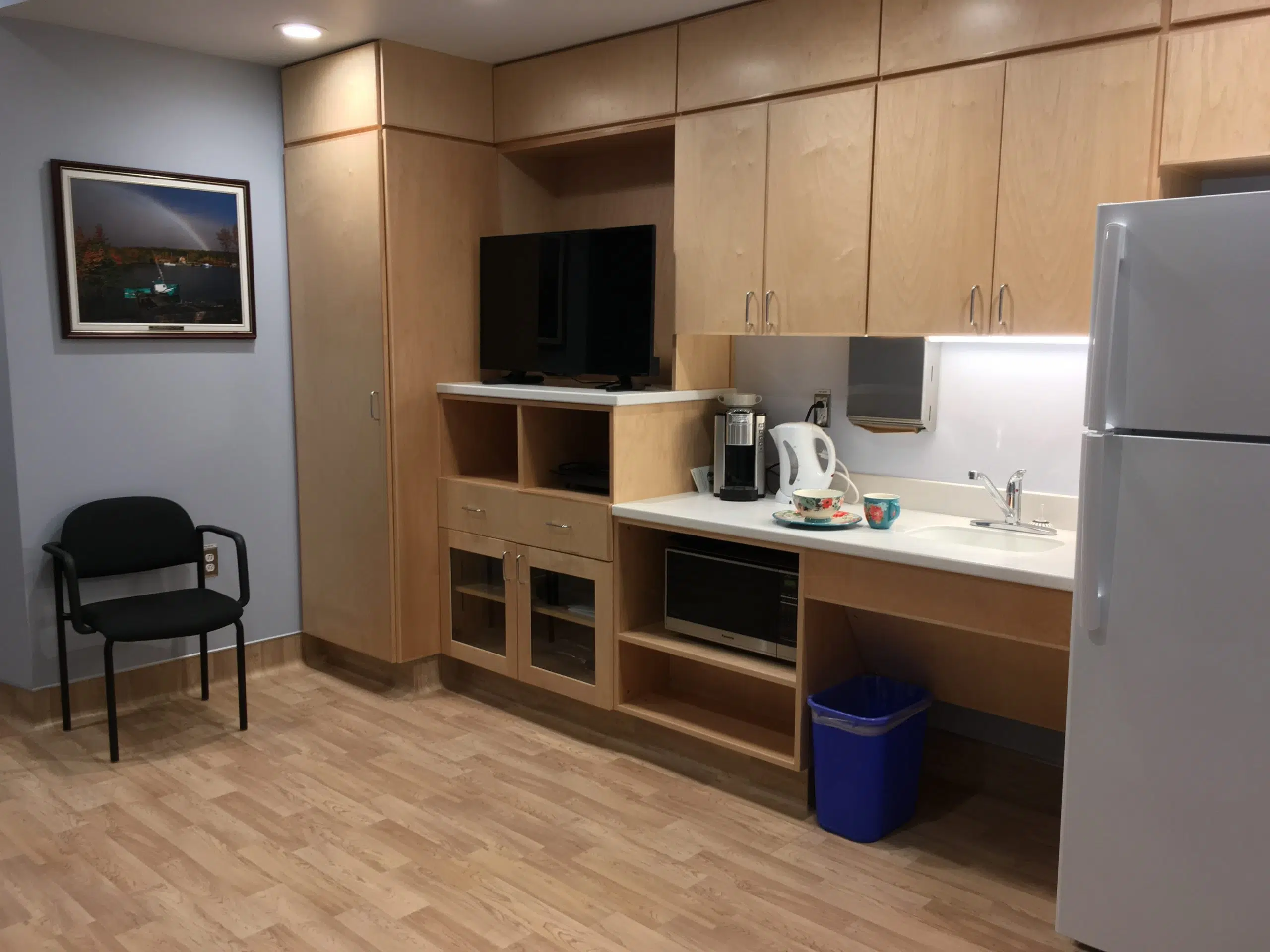 A representative from the Inverness Consolidated Memorial Hospital Foundation says they're ready to officially open their new palliative care family room.
Brenda Rankin-MacDonald says they've been using the family room since the summer, but they've been still accumulating furniture and other items to finish it completely.
Rankin-MacDonald says the room will have a full kitchen, bathroom and sleeping area, among other things.
She says the room will be used for family members of palliative care patients who may not want to leave the hospital.
Rankin-MacDonald tells The Hawk the project has been years in the making.
"We've been waiting a lot of years- it's just that the project has changed throughout the years," she says. "Right now, we're just happy it's done- it's a long time coming."
Rankin-MacDonald says the official opening, which takes place at 6 p.m. Wednesday, will be for anyone who may want to come up and see the room for themselves.
She says there will be speeches to thank donors, and their palliative care nurse will speak on behalf of palliative care families.
Rankin-MacDonald says they're happy to provide the room for family members in a time of need.
"We have a lot of large families around with cousins, etc.," she says. "This way, it gives them some privacy- if they want to make a phone call or just have a family meeting- rather than line the hallways."
Rankin-MacDonald says she wants palliative care families to know they're always there for them, and the door is always open.