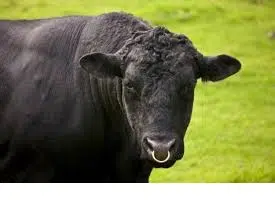 The MLA for Inverness says he's been asking officials with the provincial government for funding for local farmers.
Allan MacMaster says the "Bull Bonus" has been approved in the past, and is a good thing for farmers.
MacMaster says the money is used to buy new bulls that helps to diversify the gene pool of the current herd.
He says a herd's gene pool becomes undesirable without diversification.
MacMaster tells The Hawk local farmers are competing with their counterparts in other provinces who may be better set up to farm.
"They're selling beef at prices that would be on the Canadian market, and with the modern world we're in today, beef is easy to transport," he says. "There are other provinces where farming may present a different case in terms of its economics."
MacMaster says local farming is good for our economy, and he wants to make sure it continues.
He says genetic diversity is key to keeping farmers in business.
MacMaster says he'll keep pushing.
"I know that the Nova Scotia Federation of Agriculture is behind it- and some other measures as well- to improve genetic diversity," he says. "Hopefully, in time, it's something the government will accept and agree to- until then, we'll keep asking for it."
MacMaster says he tried to interject some humour into the question to make it memorable for the minister responsible when he said "the bulls were losing their enthusiasm."
He says he hopes to hear some positive news soon.