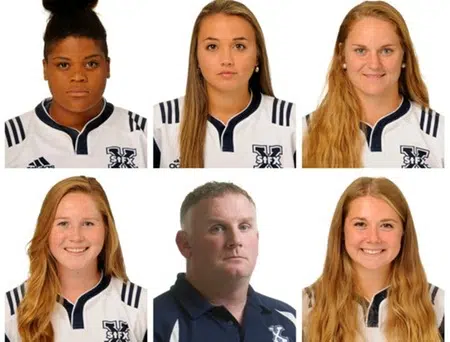 Five members of the X-Women rugby team have been named to the conference all-star team.
Joanna Alphonso, Olivia Demerchant, Alison Blanchard, Sarah Hoerig and Carleigh Walters are included in the 2018 AUS women's rugby all-star team.
Mike Cavanagh, StFX's head coach, won the conference's top coach award for the 11th time in his 20-year career.