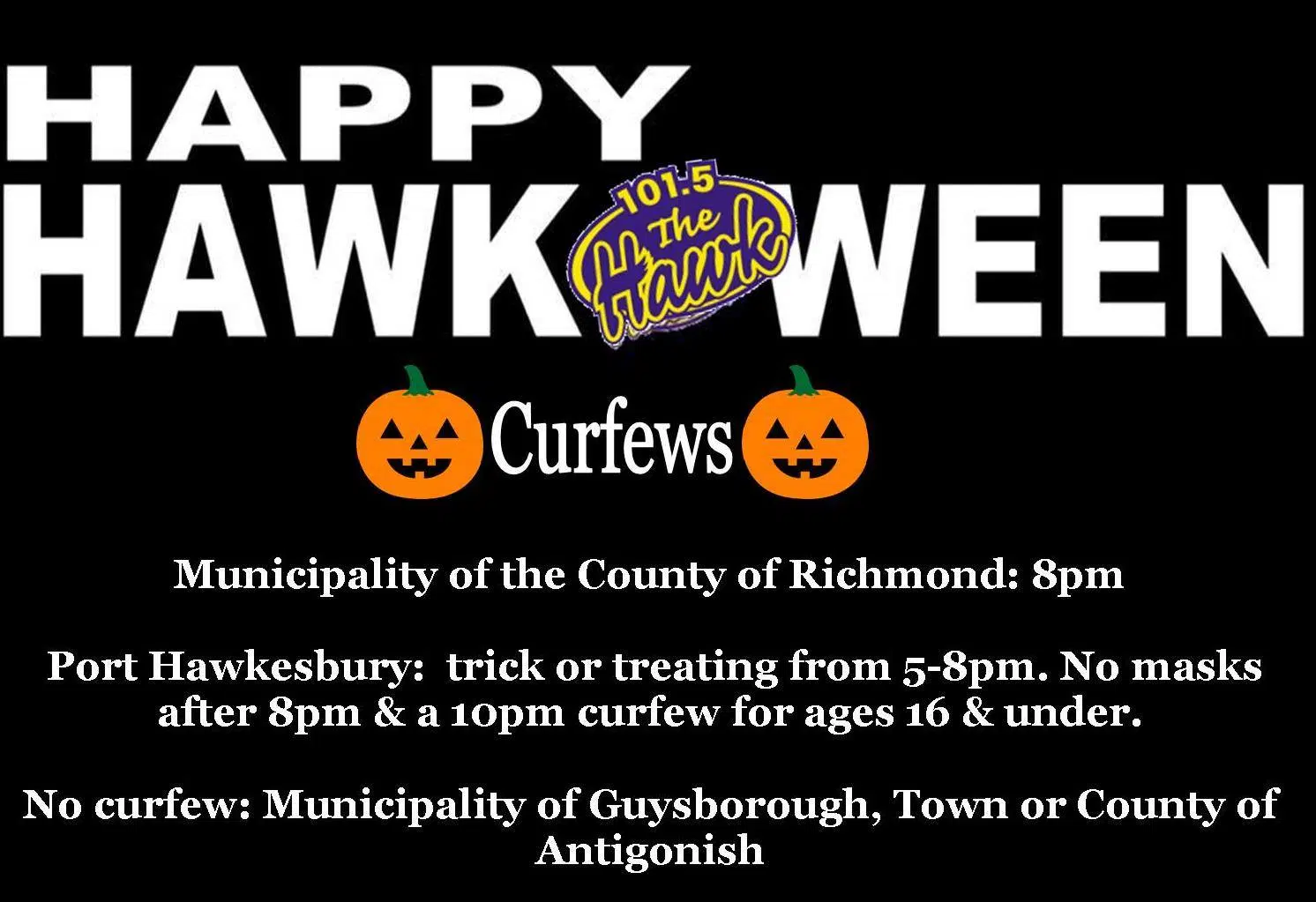 The community policing officer for the Antigonish detachment of the RCMP says they'll have extra patrols to help make sure Halloween is safe for everyone.
Cst. Morgan MacPherson says it's an exciting time for kids, and safety might not be the first thing on their minds.
MacPherson tells The Hawk it's up to parents to talk to their kids, and motorists to pay extra attention.
"Just have a little chat with the kids, just remind them of the safety of crossing streets and using crosswalks, and being careful when they are crossing the street," he says. "We're also asking the motorists to be extra careful, kids are going to be excited, (and) we're just looking for everyone to have a safe evening."
MacPherson says StFX student-athletes will be out to help at crosswalks in Antigonish, in addition to the extra police patrols; members of the Cape Breton West Islanders will be helping out in Mulgrave.
He says they've reminded parents they have an important role to play in Halloween safety, even after the trick-or-treating is done.
"When we were at the schools, we were telling the kids that, at the end of the evening, when they get home with their treats, not to be too eager to get into them," he says. "Give Mom or Dad or their guardian a chance to take a look and just make sure everything is safe."
Trick-or-treating is allowed in Port Hawkesbury between 5-8 p.m., no masks are allowed after 8 p.m., and there's a 10 p.m. curfew for anyone 16 or younger.
There's an 8 p.m. curfew in Richmond Co.