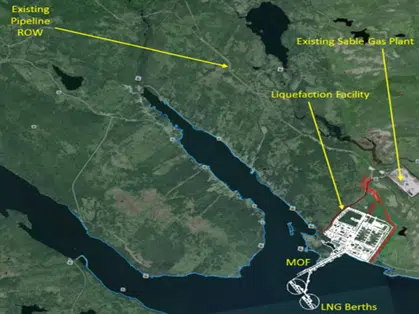 A proposed liquefied natural gas project in Guysborough Co. has passed another regulatory hurdle.
Members of the province's Utility and Review Board have issued a permit to construct to Pieridae Energy reps, the proponents of Goldboro LNG.
The approval comes with conditions, which include proof of satisfactory insurance and provision of suitable security in relation to Pieridae's financial obligations to the board.
A UARB hearing on the application was scheduled to take place Oct. 15; it was cancelled when members of a First Nations community in the province withdrew their objection to the project in September.
A final investment decision on the roughly $10-billion project could come early in 2019.