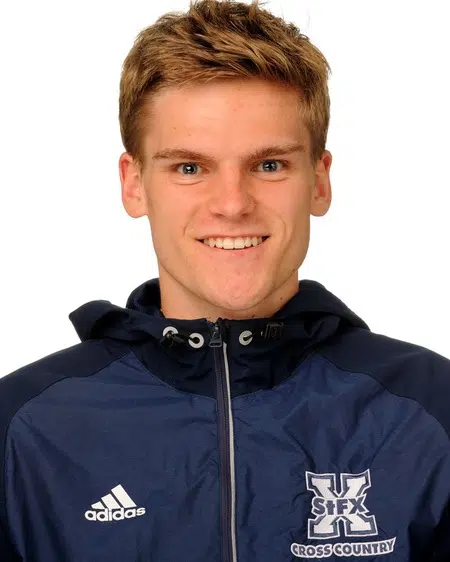 A pair of StFX athletes have received some conference recognition.
Angus Rawling, a runner with the X-Men cross country team, has been named the AUS male athlete of the week after he won the individual gold medal at the AUS championship in Halifax Saturday.
Rawling, who was named a conference all-star and the AUS cross country male athlete of the year, finished the 10km course in 31:33 for his second straight individual conference title; the X-Men won the AUS team title.
Gordon Whyte, an X-Men linebacker, is the AUS football defensive player of the week.
Whyte had seven tackles in Saturday's 38-15 home win against Mount Allison.