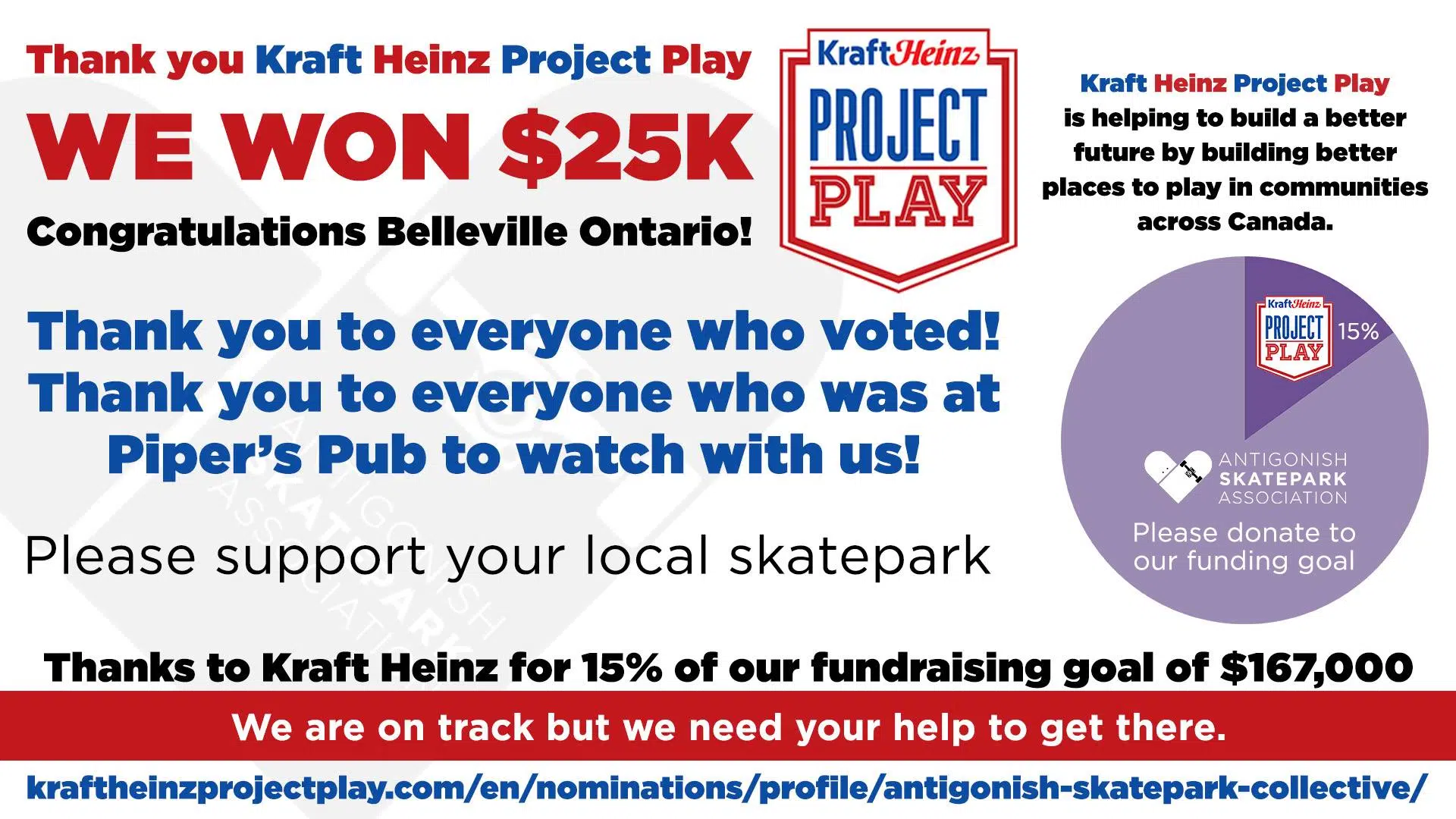 The co-chair of the Antigonish Skate Park Association says the Kraft Heinz Project Play contest was a great process for members of their organization.
Belleville, Ont. is the winner of the $250,000 prize; it was announced on TSN Sunday.
The Antigonish Skate Park project receives $25,000 for making it to the final four of the contest.
Jason Mason, the association's co-chair, tells The Hawk it was exciting to be part of the process.
"We held our breath while we waited for the outcome, for those precious seconds before they revealed the name," he says. "There was a bit of a pause after we saw Belleville, but then we all cheered, and we were very excited- I think those kids really deserved it."
Mason say the finalist prize money is still a big boost to their cause.
"Winning the $25,000 is 15 per cent of our total fundraising goal, so that 15 per cent is a big chunk that's really pushing the needle in the right direction, and giving us that momentum and that encouragement to keep going," he says. "We know that the town and everybody is really excited about what we're doing now, too."
Mason says they have to raise $167,000 toward the roughly $700,000 project.
He says they'll have details on other fundraising initiatives in the near future.