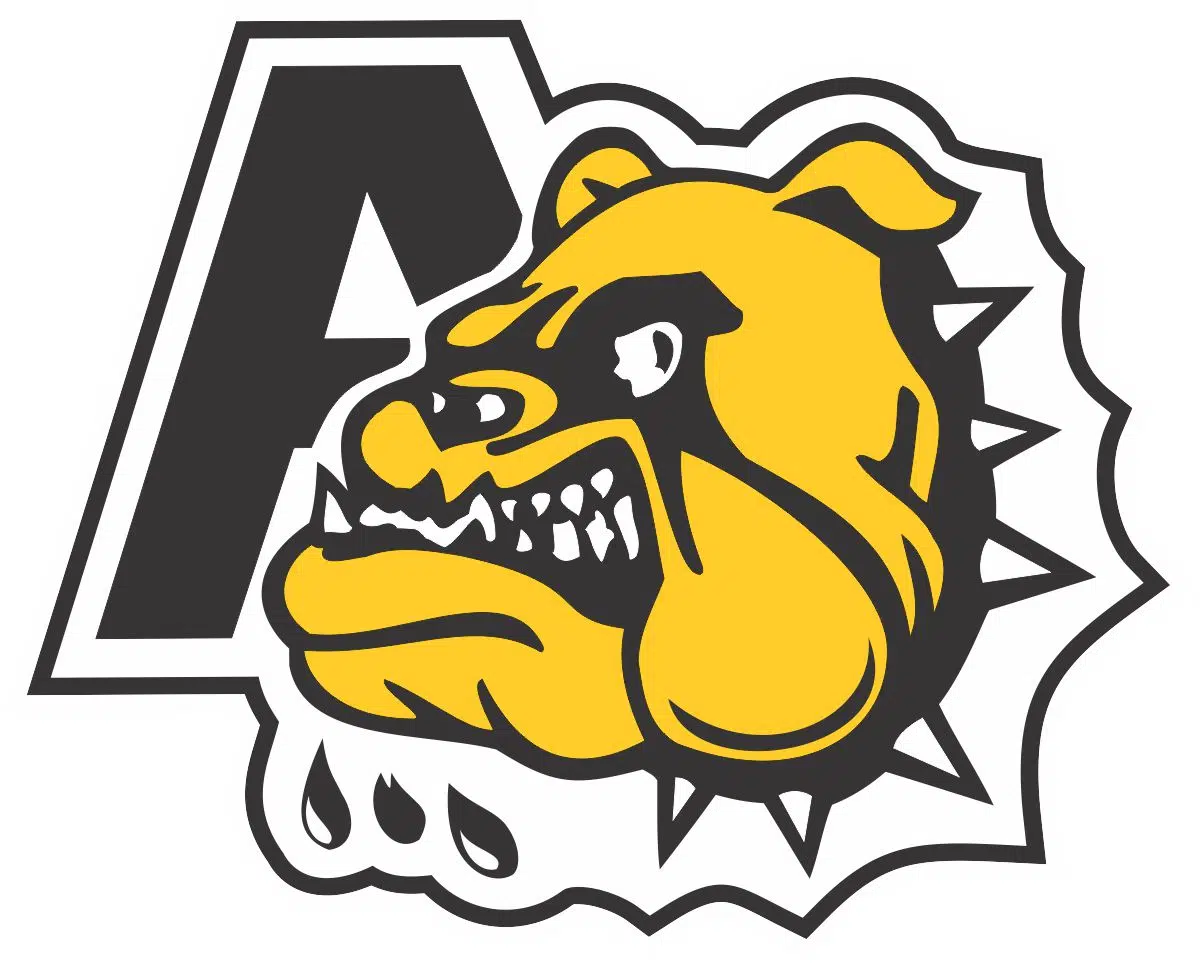 The Antigonish Bulldogs play their only game of the weekend in the Nova Scotia Junior Hockey League.
The Bulldogs (6-4-0) host the East Hants Penguins.
It's the second and final regular season game between the teams- the Penguins beat the Bulldogs 9-3 in East Hants Oct. 26.
Dave Synishin, Antigonish's head coach, tells The Hawk that first meeting was closer than the score indicates.
"We played very well that game the first 40 minutes, which is kind of what we're trying, to build up to 60 minutes," he says. "(We) outshot them by quick a bit, play was probably even, but just at the end of the day, their big guns kind of got to us."
Puck drop at the Antigonish Arena is 7:30 p.m.