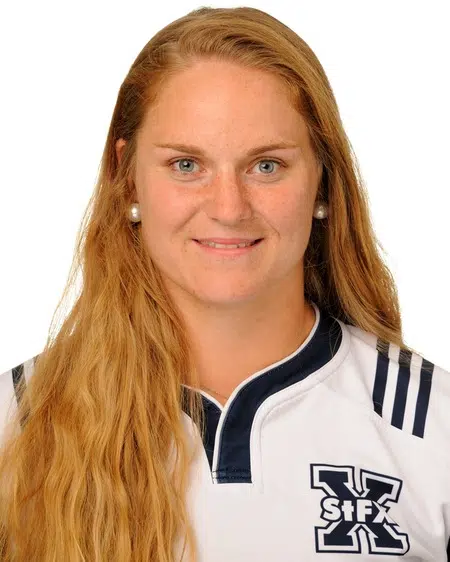 Three StFX athletes have received conference awards.
X-Women rugby No. 8 Olivia DeMerchant has been named the AUS female athlete of the week; she had three tries in the U Sports Women's Rugby Championship in Wolfville, and was named a tournament all-star and the tournament's MVP as the X-Women won their sixth national title.
DeMerchant was named player of the game in Friday's semi-final win against Laval.
Jordan Socholotiuk, a running back with the X-Men football team, is the AUS offensive football player of the week after he rushed for two touchdowns in StFX's 33-10 win against Acadia in the AUS semi-final in Antigonish Saturday.
Socholotiuk had 103-yard and 52-yard rushing touchdowns, finishing with 242 total yards; he was named player of the game.
Keiran Burnham, the X-Men's kicker, was named the football special teams player of the week; he kicked three field goals in Saturday's semi-final win, including a 53-yarder that was the longest in StFX history, and the second-longest in AUS history.