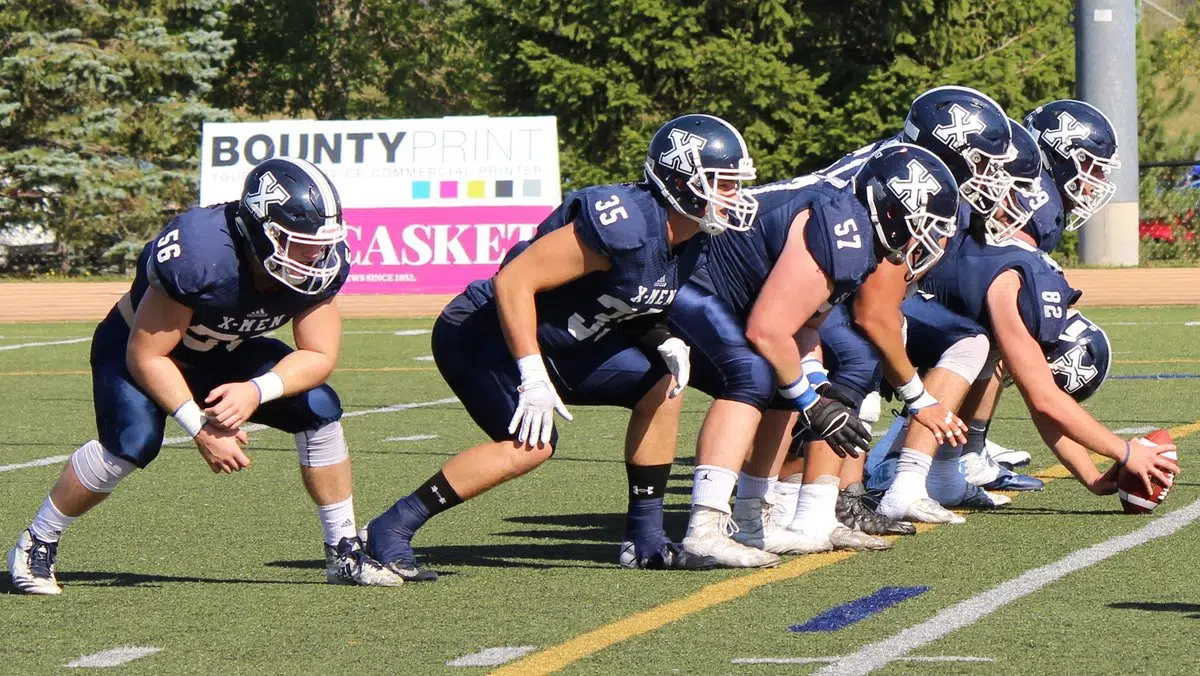 The StFX men's football team will play for the Loney Bowl.
The X-Men are in Halifax to meet the Saint Mary's Huskies in the AUS title game.
StFX advanced with a semi-final win against Acadia in Antigonish Nov. 3; Saint Mary's, the top team in the regular season, had a bye to the championship game.
The teams met twice during the season- the Huskies won both games, with the first decided by seven points, the second by three.
Gary Waterman, the head coach of the X-Men, tells The Hawk they're confident heading into the game.
"We've had multiple wins now, we've been playing some pretty good football and we've been out there preparing each week for a new opponent, playing with great results- we had close games against them (the Huskies)," he says. "We're a confident football team- a lot of guys believe that if we play our game, we're going to give ourselves a chance to be successful."
Kick off is 2 p.m.
The winner will travel to Quebec for the Uteck Bowl, the national semi-final game, against the winner of the Montreal-Laval RSEQ title game Nov. 17.