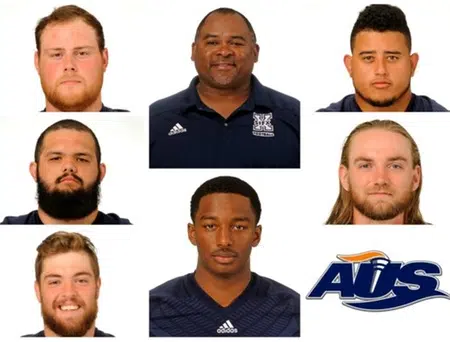 A few members of the X-Men football team are winners at the 2018 AUS football major awards.
After leading the league with 638 total receiving yards, Kaion Julien-Grant was named outstanding player of the year.
It wasn't just players recieving awards.
In his 10th year coaching the X-Men, Gary Waterman was chosen as the Atlantic conference coach of the year.
Waterman led the team to six wins and two losses, the X-Men placed second in the conference, and StFX didn't lose a game yet this postseason.
Tyler Cordeiro, Jonathan Zamora, Kaion Julien-Grant, Jordan Socholotiuk and Keiran Burnham were named 2018 AUS all stars.