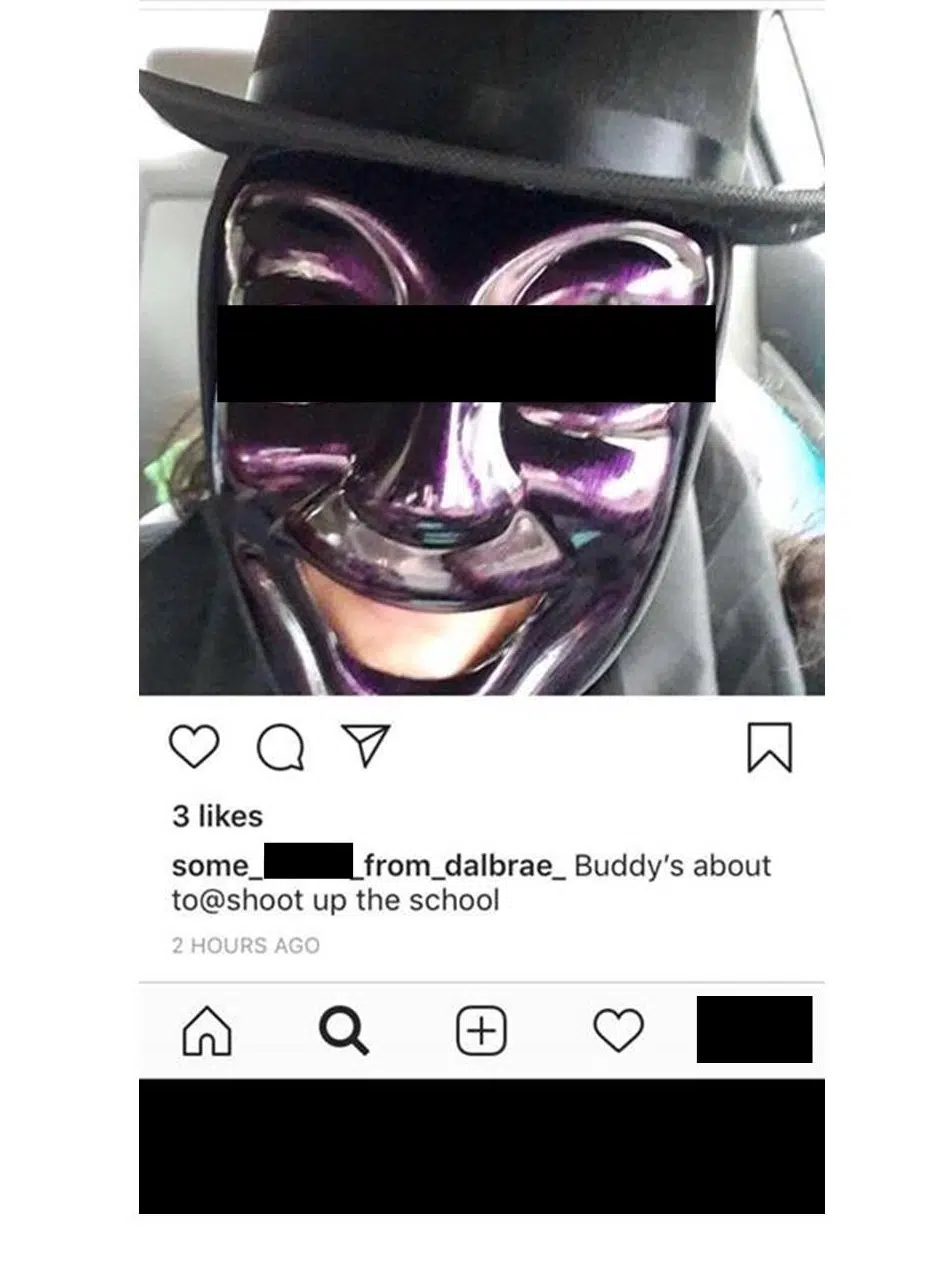 Police say they've laid a charge following a lockdown at a school in the Quad Counties.
They say school officials at Dalbrae Academy in Mabou were made aware of an online threat Oct. 29.
The threat was made in a post on Instagram; the school was locked down at noon, and remained that way for roughly 50 minutes.
RCMP say no one was hurt, and officers from their Inverness detachment cleared the scene at 1:30 p.m.
They say they arrested a boy, 15, in relation to the threat.
The teen, who can't be identified because of his age, has been charged with uttering threats; he's scheduled to make his first appearance in the case in youth court in Port Hawkesbury Dec. 18.