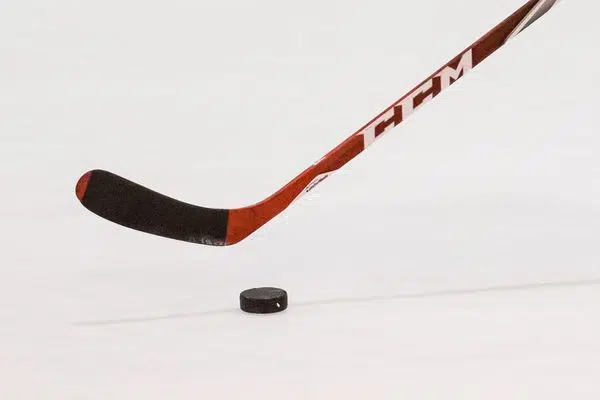 The Cape Breton West Islanders play their second game of the 2018 Monctonian AAA Challenge in New Brunswick.
The Islanders (0-1-0), who lost their opening game in the midget division to Seminaire-St. Joseph 2-1 Thursday, face the Contendo Northern Moose (0-1-0) at 12 p.m.
They play their third and final preliminary round game when they meet the Markham Majors Saturday morning.
The Novas (1-1-0), who split their first two games of the tournament, play their third and final preliminary round game in the bantam division against the Prince Co. Warriors (0-2-0), who are winless after their first two games, at 5:15 p.m.
Preliminary round play wraps up Saturday; the playoffs get underway Saturday afternoon.
You can find a link to the tournament website for schedules, results and standings here.
St. Andrews' Declan Smith and the Cape Breton Screaming Eagles play the first of three road games in as many nights when they visit the Baie-Comeau Drakkar in the Quebec Major Junior Hockey League.
The Screaming Eagles (10-10-1) are in a four-way tie for 11th with 21 points, a point behind Victoriaville for 10th, and six points ahead of 15th-place Val-d'Or; the Drakkar (16-5-1), ranked seventh in the country, are tied with Halifax for third with 33 points.
Game time is 8:30 p.m.
The Screaming Eagles visit Chicoutimi Saturday night, and Shawinigan Sunday.
The StFX women's hockey team is in New Brunswick for AUS action.
They visit the UNB Varsity Reds.
The X-Women (6-2-2), losers of back-to-back games and three of their last four, are third in the eight-team conference with 14 points, a point behind Saint Mary's for second, and three points ahead of UNB (4-3-3) and the two other teams tied for fourth; they're ranked sixth in the country.
It's the second game of the season between the teams- StFX shutout UNB 6-0 in Antigonish in October.
Game time is 7 p.m.