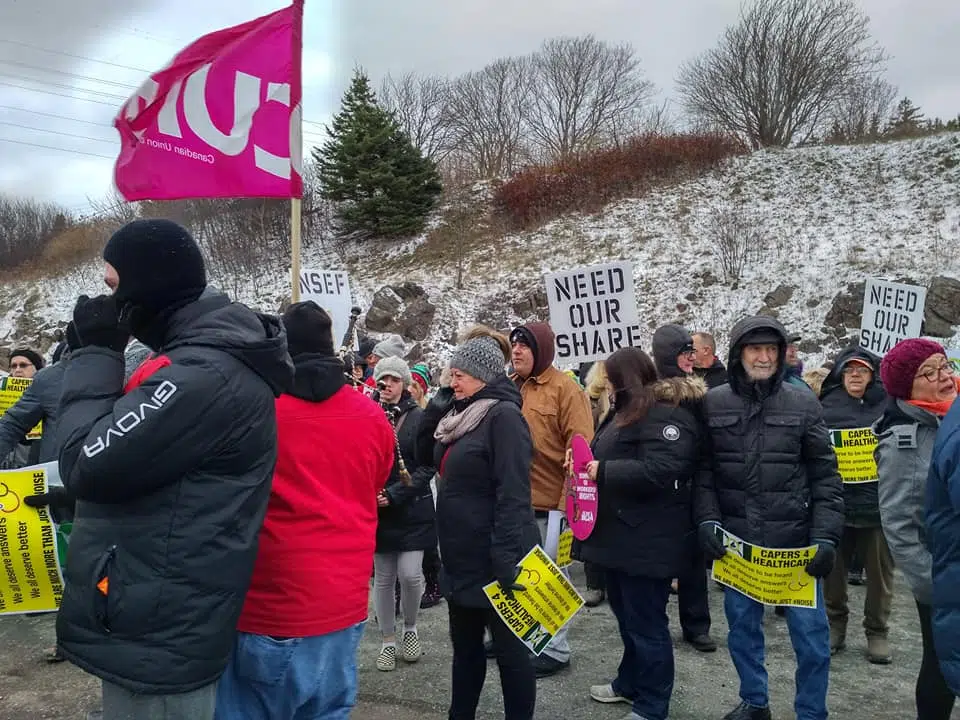 Members of the citizens' group Capers 4 Healthcare have wrapped up their march across the Canso Causeway.
The march, which took roughly 20 minutes, finished just before 12 p.m.
As many as 200 people took part.
Lisa Bond, one of the organizers, tells The Hawk they're upset with the lack of answers from provincial officials regarding their health care concerns.
"(There's been a) lack of response from the Liberal government- they came down and announced hospital closures," she says. "We've received no answers- we have a severe shortage of family doctors, specialists, mental health, long-term care beds, and we're receiving answers for none of it."
Protestors had planned to travel to the Antigonish office of Randy Delorey, the province's health minister, for a rally Friday afternoon.
They cancelled due to the weather, and headed back to the Sydney area following their march.