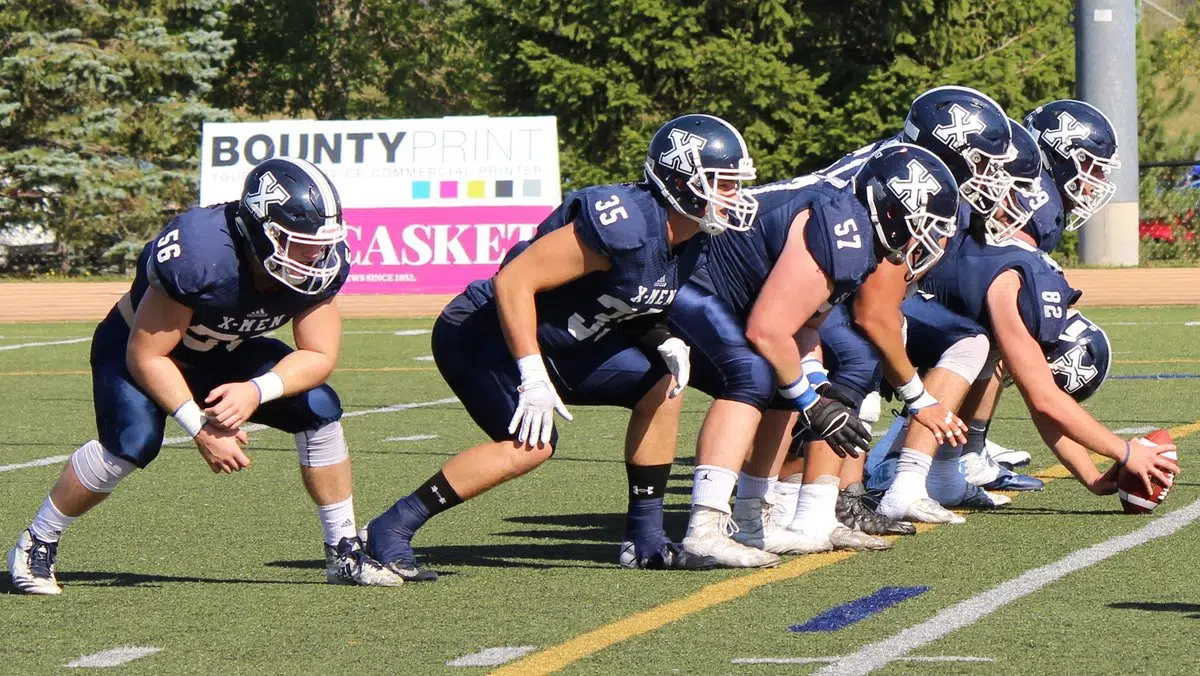 The StFX men's football team is in Quebec for the national semi-final.
The X-Men take on the Laval Rouge-et-Or in the Uteck Bowl.
StFX advanced with a Loney Bowl win against Saint Mary's in Halifax Nov. 10; Laval beat Montreal in the RSEQ title game to move on.
Gary Waterman, the head coach of the X-Men, tells The Hawk his players know what they're up against, but they're confident.
"Most people in the country would probably use that phrase 'underdog'- I think our kids here see it as another football game, they have great confidence, we've won five straight games," he says. "I think they just want to play- they know that if they want to get to the big show, they've got to just keep winning, and I think they're just going to focus on ourselves."
Kick off is 1:30 p.m.
The winner advances to the Vanier Cup against the winner of the Mitchell Bowl between Saskatchewan and Western at 5 p.m.