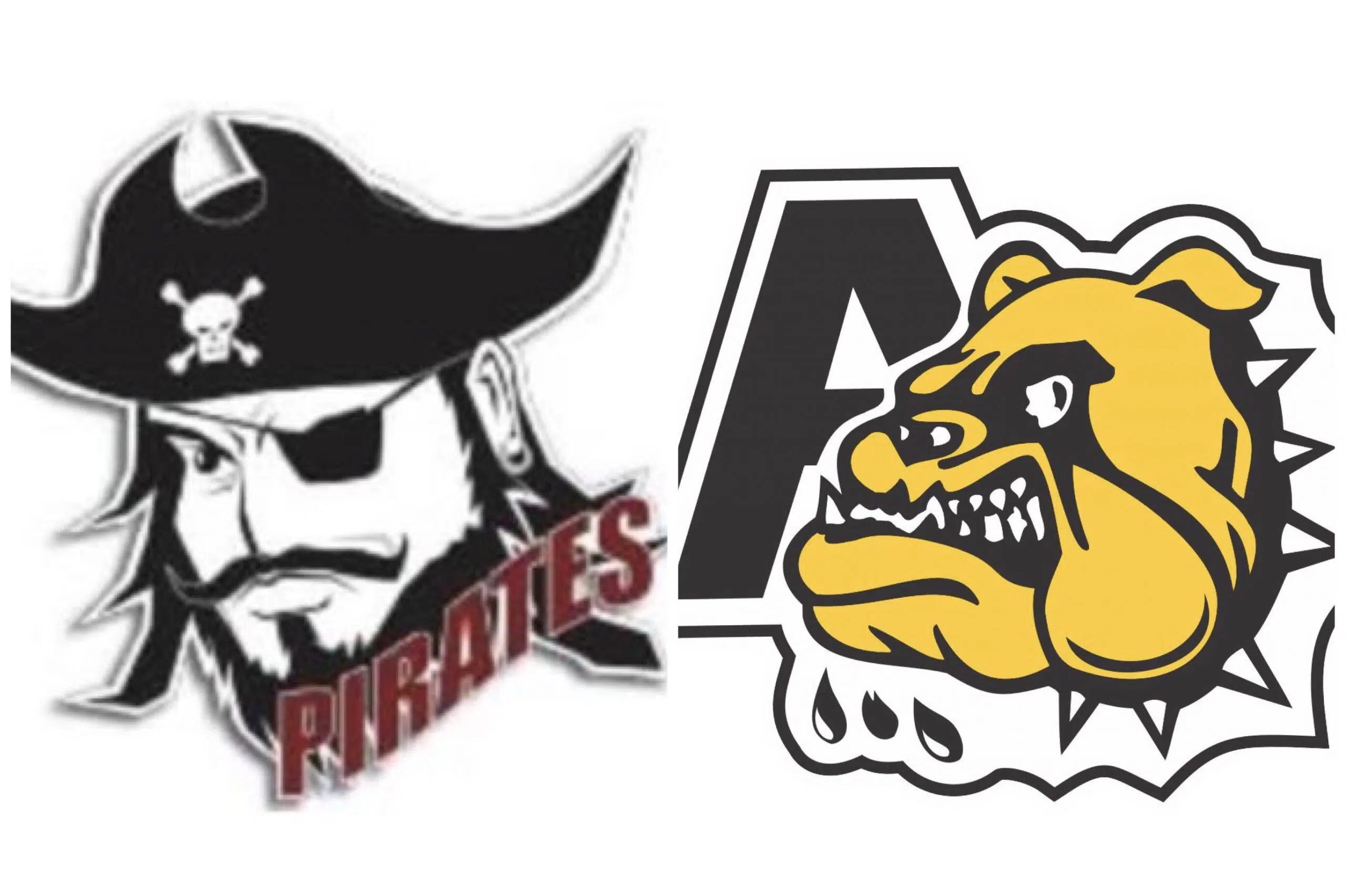 The first edition of the Battle of the Quad Counties of the 2018-19 season takes place in the Nova Scotia Junior Hockey League.
The Antigonish Bulldogs host the Strait Pirates.
The Pirates (11-1-1) sit in top spot in the Sid Rowe Division and the entire league with 23 points, while the Bulldogs (8-5-0) have 16 points; it's the only game of the weekend for both teams.
Dave Synishin, Antigonish's head coach, tells The Hawk they'll have their hands full.
"They're very explosive up front, and they're solid right through the line-up, from 'D' and the goaltending," he says. "It certainly isn't going to be an easy game, but it's just nice to play them finally, I guess, as the season progresses."
Puck drop at the Antigonish Arena is 7:30 p.m.
The teams don't meet again until January.