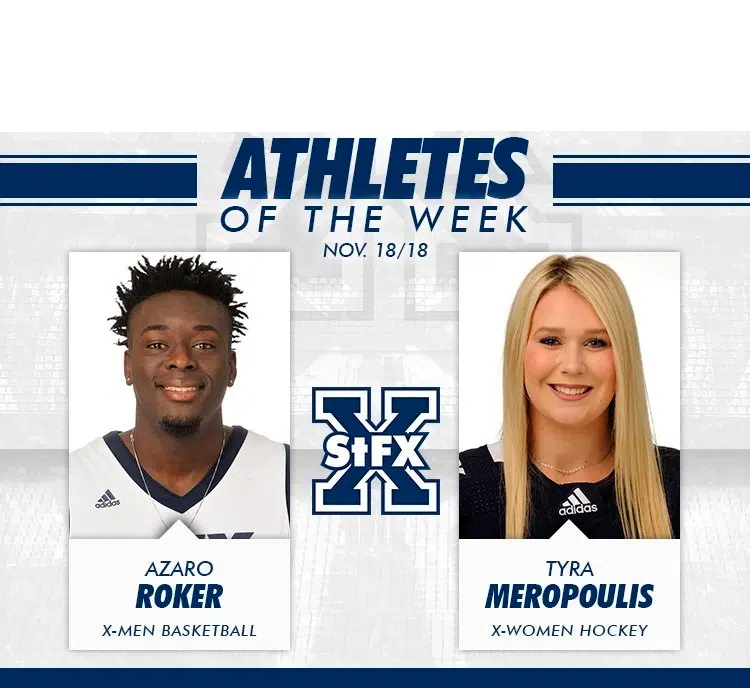 A basketball player and hockey player are the latest StFX athletes of the week.
Azaro Roker, a forward with the X-Men basketball team, is the male winner.
Roker had a team-high 19 points along with 13 rebounds in Wednesday night's loss to Dalhousie in Halifax; he had six points and 10 rebounds in StFX's loss to Dalhousie in Antigonish Saturday afternoon.
Tyra Meropoulis, a forward with the X-Women hockey team, earned female honours after she recorded six points in two games.
Meropoulis had an assist on StFX's lone goal in a 2-1 loss to UNB in Fredericton Friday night, then scored twice and added three assists in Sunday's 7-0 home win against Mount Allison.