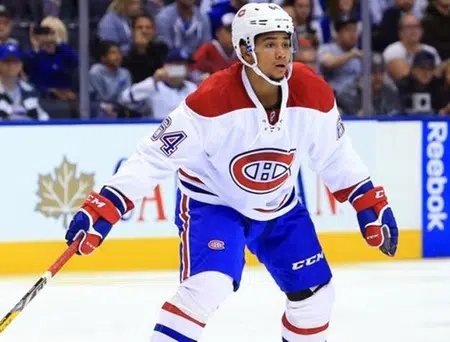 A former Montreal Canadiens draft pick is joining the StFX men's hockey team.
Jeremiah Addison, a seventh-round pick of the Habs in 2015, played six games with Montreal's AHL affiliate in Laval in 2017-18.
He spent the majority of the season recovering from shoulder surgery after an injury suffered just before Canadiens' training camp.
Addison, 22, will join the X-Men program in January; he'll have to "red shirt" for the second half of the 2018-19 AUS season until he's eligible to play in September.
His parents are both StFX alumni.
Photo credit: NHL.com