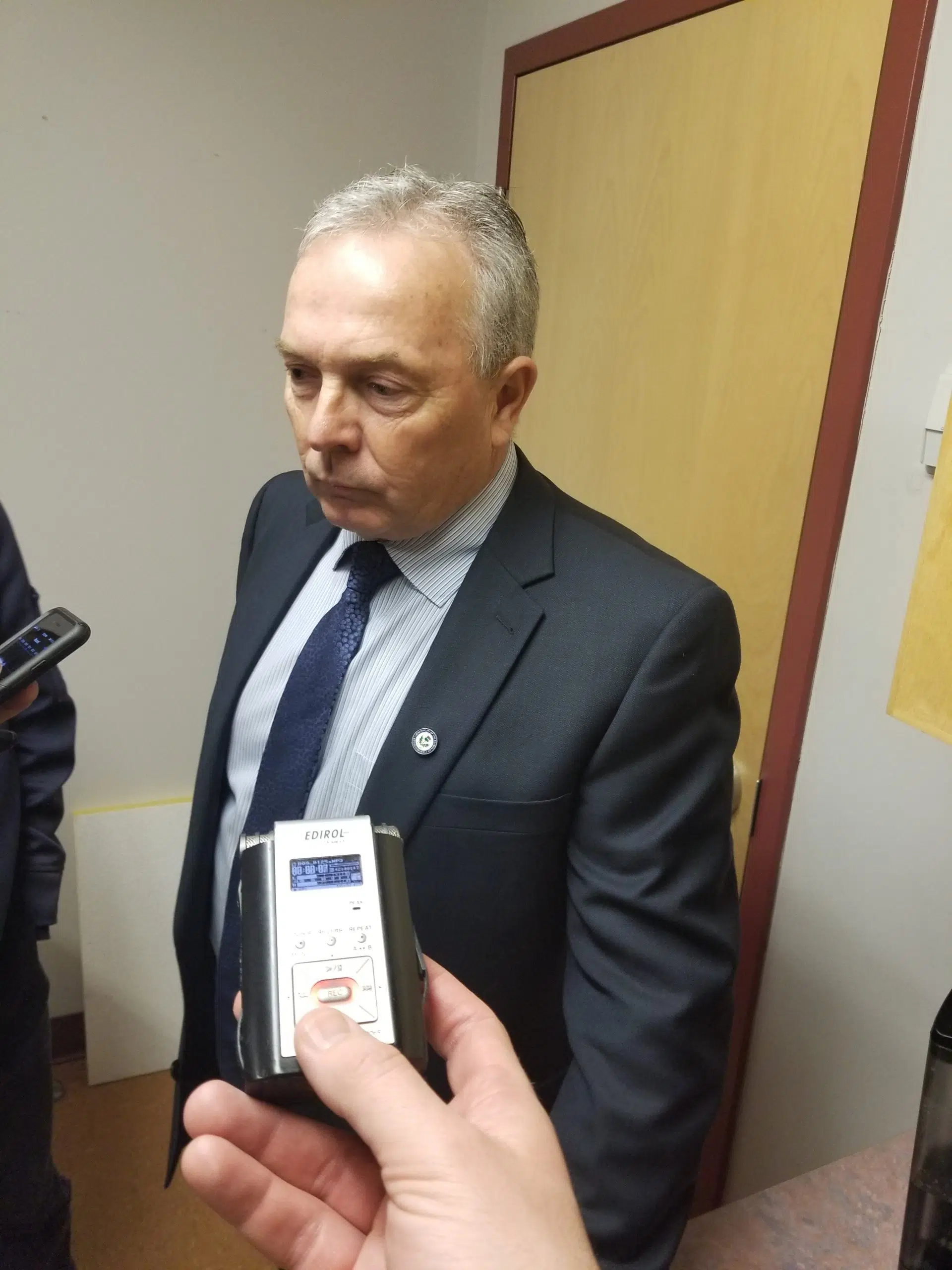 The warden of Antigonish Co. says municipal officials had a good discussion with the province's minister of transportation and infrastructure renewal.
Owen McCarron says they met with Llloyd Hines, who's also the MLA for Guysborough-Eastern Shore-Tracadie, Oct. 29.
He says they discussed concerns with highway interchanges at Beech Hill and the old Hwy. 7, including high traffic volume at the Beech Hill interchange, and a narrow intersection which traffic flows to from the old Hwy. 7 interchange.
After November's regular municipal council meeting Tuesday night, McCarron said they touched on a number of other projects, large and small.
"We had a good, positive meeting with the minister," he said. "He talked about the twinning project that's going to be going forward between Antigonish and New Glasgow, and also highlighted to us the need to get information into his department on roads of concern within the municipality."
McCarron said councillors are reviewing roads of concern within their districts, and they'll submit a list of priorities to department officials through the minister.
He said the Beech Hill Rd.-Trunk 4 intersection was also part of their discussion.
"It's just figuring out what the right configuration might be, and stuff like that's going to take a bit of time," he said. (I) got a good sense from the minister that options are being looked at."
Municipal councillors first raised concerns with the intersection in Sept. 2017.
McCarron said department officials are working on options at another intersection of concern- the Hwy. 4-Rte. 16 intersection in Monastery.