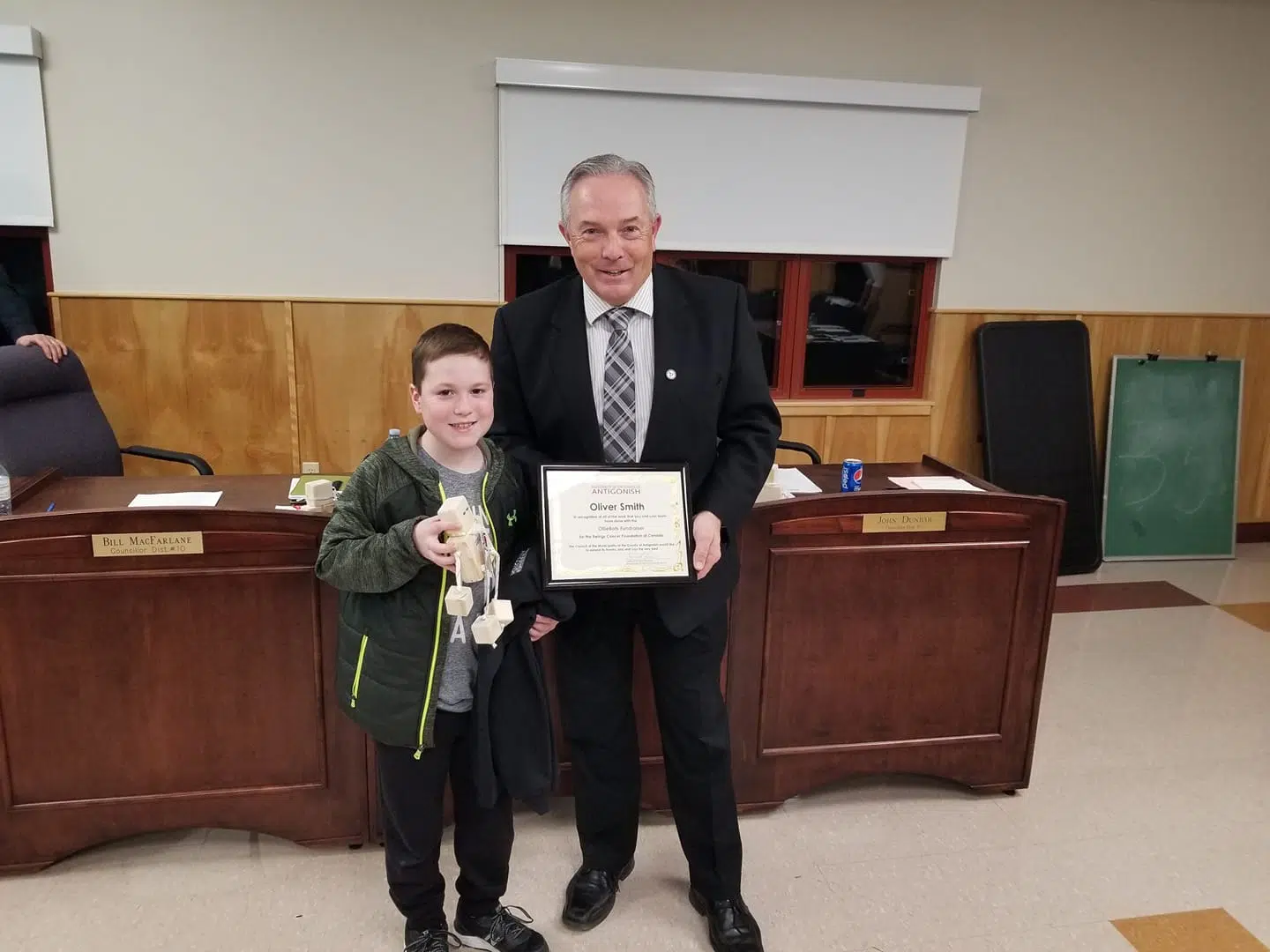 Antigonish Co.'s warden says a young boy from the municipality raising money and awareness to help fight childhood cancer is an inspiration.
Oliver Smith, 11, was diagnosed with Ewing sarcoma, a rare bone cancer, in Feb. 2017; he makes OllieBots from wood blocks and hockey skate laces to raise money for the Ewings Cancer Foundation of Canada, and to help other kids who travel for cancer treatments.
He presented OllieBots to Antigonish Co. councillors at November's regular meeting Tuesday night.
After, Owen McCarron, the warden of the municipality, said they've been following Oliver's story and his fundraising efforts.
"We just felt it was something that would be nice, to have him come in to the county, and we thought it would be a fitting thing to support his initiative," he said. "When you hear his story, and see the fundraising and the money that his little project has created, it's inspirational for sure."
McCarron presented Oliver with a certificate of thanks from municipal officials for his work in the fight against childhood cancer.