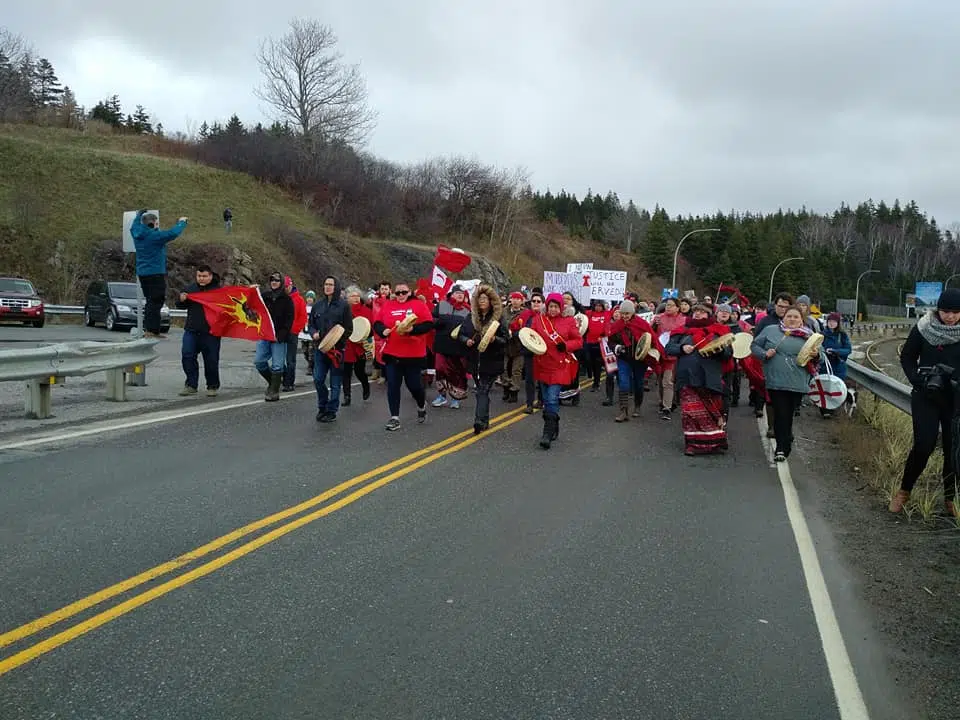 More than 200 people have taken part in the Red Dress Protest at the Canso Causeway.
The peaceful protest, which included a march across the causeway, a moment of silence at the halfway point, singing and a smudging ceremony, got underway just past noon; it blocked traffic in both directions between the mainland and Cape Breton for an hour.
The event was organized in response to the murder of Cassidy Jean Bernard, as well as all missing and murdered Indigenous men and women.
Bernard, a 22-year-old We'koma'q mother of infant twins, was found dead in a home in the First Nations community in October.
The search for her killer continues; We'koma'q band officials offered a $100,000 reward for information that leads to an arrest and conviction in the case Tuesday.
It was the second protest to shut down the Canso Causeway to traffic in five days; Capers 4 Healthcare held their own march to protest health care cuts and closures Friday.