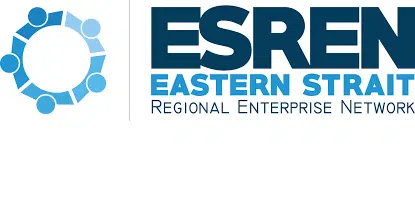 The warden of Antigonish Co. says municipal officials are reviewing their place in the Eastern Strait Regional Enterprise Network.
Officials with all five municipal units in the REN- the Town of Antigonish, Antigonish Co., the Town of Port Hawkesbury, the Municipality of the District of Guysborough and the Municipality of the District of St. Mary's- submitted notice of intent to withdraw in March.
Since then, municipal, provincial and REN officials have been working to address the concerns of municipal officials- specifically, provincial funding, the REN's governance model, and a required three-year commitment.
After November's regular municipal council meeting, Owen McCarron, Antigonish Co.'s warden, said they've asked their provincial counterparts some questions, and they'll review what they've heard.
"Over the next few weeks, council will take the opportunity to sit down (and) evaluate the responses from the province on their side of commitment to ESREN," he said. "As a council, we'll be in a position, probably by our next council meeting (in December), to let ESREN know where we are as a county."
McCarron said there have been many REN-led initiatives in the region, but they'll review what's been done in their area.
Antigonish town councillors passed a motion in support of the REN at their regular meeting Monday night.
Laurie Boucher, the town's mayor, said they hoped to hear back from their counterparts in the four other municipal units by the end of December.