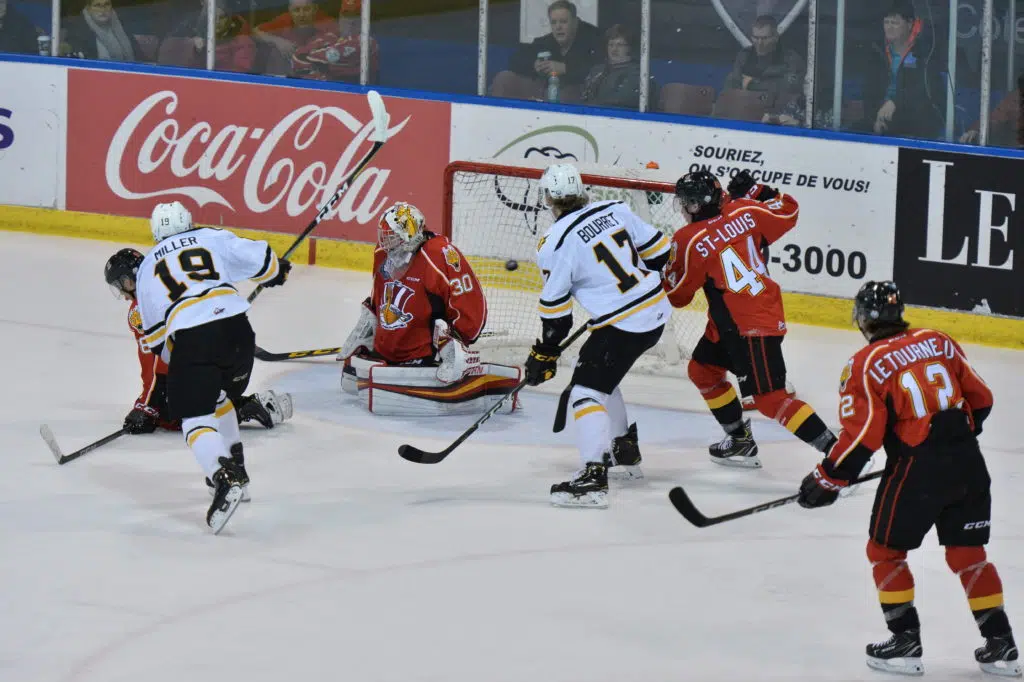 St. Andrews' Declan Smith and the Cape Breton Screaming Eagles are on home ice in the Quebec Major Junior Hockey League.
They host the Baie-Comeau Drakkar.
The Screaming Eagles (12-11-1), winners of back-to-back games, are 10th in the 18-team league with 25 points, a point behind Sherbrooke for ninth, and two points ahead of Gatineau and Quebec, the two teams tied for 11th; the Drakkar (17-6-1) are tied with Halifax for third with 35 points.
It's the second and final regular season game between the teams; Baie-Comeau beat Cape Breton 7-4 at home Friday night.
Puck drop at Centre 200 in Sydney is 7 p.m.
Photo credit: Cape Breton Screaming Eagles (www.CapeBretonEagles.com)