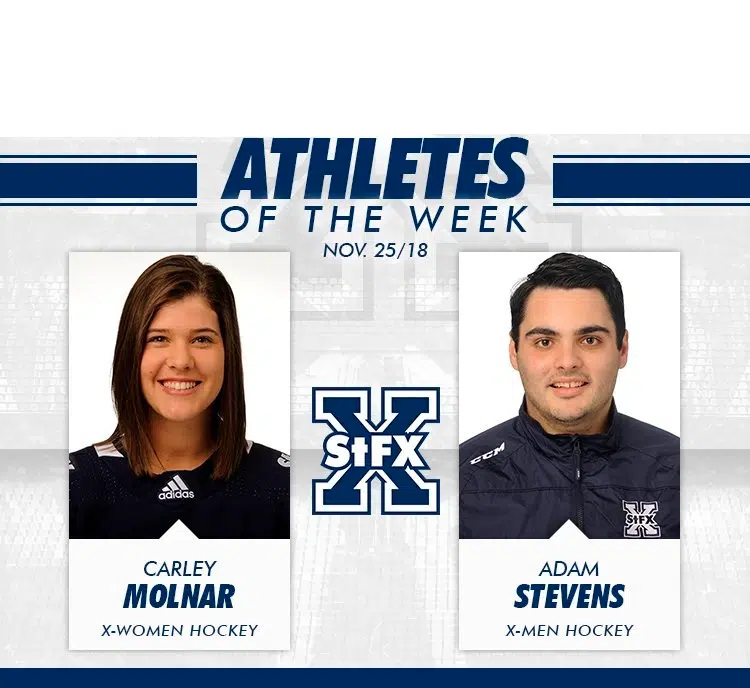 A pair of hockey players have been named the StFX athletes of the week.
Adam Stevens, a forward with the X-Men, is the male winner; Stevens had a hat-trick in Friday night's 4-1 home win against Dalhousie and an assist in Saturday night's 5-3 home win against Moncton.
Carley Molnar, a goalie with the X-Women, earned the female award after she recorded a pair of shutouts.
Molnar had 29 saves in a 7-0 home win against Saint Mary's Wednesday night, and 33 saves in a 6-0 road win against UPEI Sunday night.