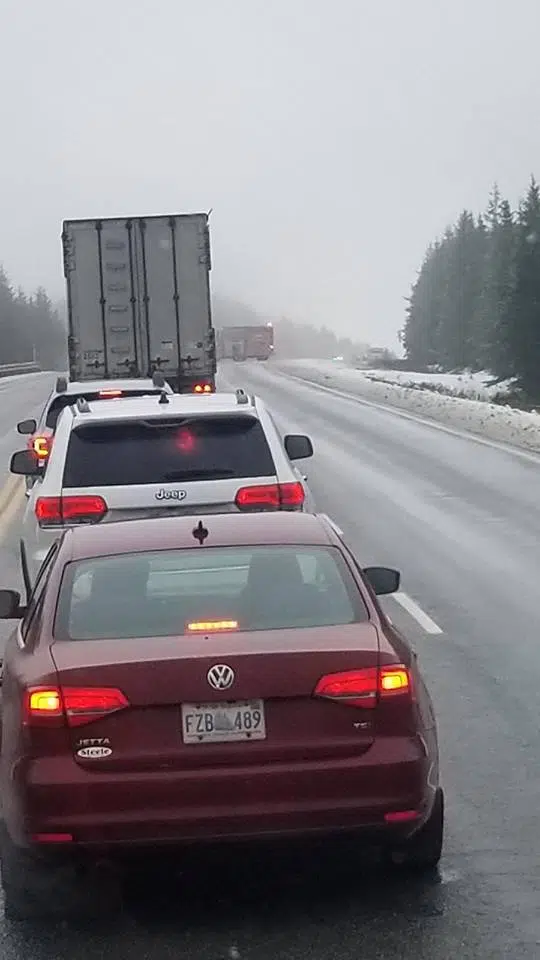 A man facing several charges in relation to an ATV theft that eventually led to a traffic collision and delays has been released from custody.
Police say they received a report of a theft of an ATV side-by-side in Monk's Head Rd. Tuesday morning.
They say the ATV was later spotted along Hwy. 104 near Riverside International Speedway in James River, but the driver fled when officers tried to pull him over.
RCMP say the ATV was found flipped over in the highway's eastbound lanes in Beaver Meadow; an officer tried to use his vehicle to block that lane of traffic, but an approaching driver couldn't stop in time, and there was a collision with minor damage to both vehicles, but no injuries.
They say a police dog tracked the suspect for more than an hour in the area; he was eventually arrested without further incident.
Mitchell Anthony Speight, 22, of Amherst faces charges of possession of stolen property over $5000, evading police, prohibited driving and a breach; he made his first appearance in the case shortly after his arrest Tuesday afternoon.
He's been released until his election-and-plea hearing Jan. 2.