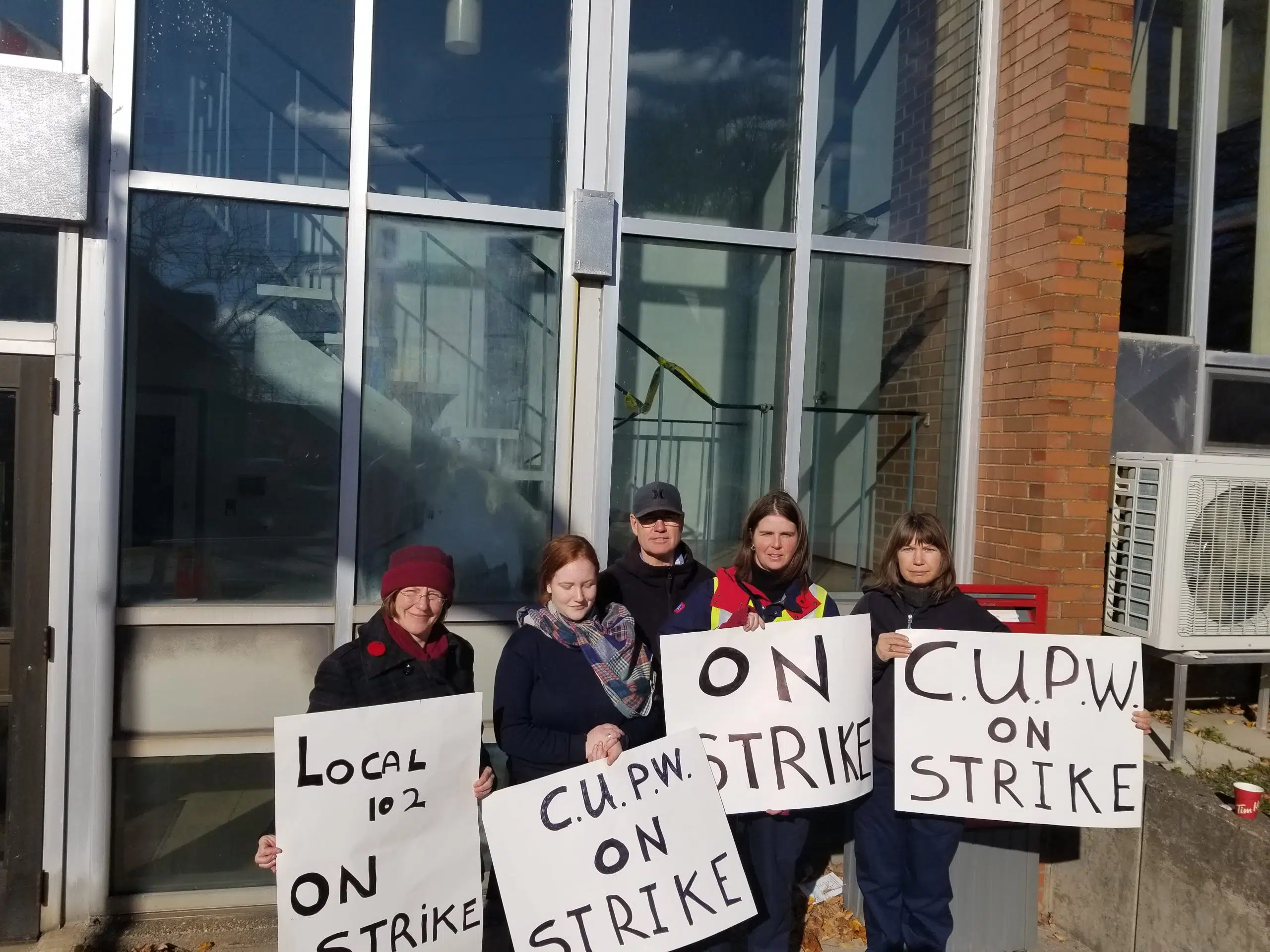 A local president with the Canadian Union of Postal Workers says members are disappointed they've been legislated back to work.
Officials with the federal government introduced back-to-work legislation to end five weeks of rotating strikes; senators passed the bill Monday night.
All Canada Post workers across the country returned to work Tuesday afternoon.
Dave Stroud, CUP-W's Local 9-Antigonish president, tells The Hawk there are still many outstanding issues.
"We're talking about the workers, their health, and there are things that have to be addressed- workers that are overworked, getting injured on the job," he says. "Surely to goodness, they'll come to their senses and help negotiate that into our contract."
Stroud says their members will have to keep working under their old contract for the time being.
He says reps for the two sides will keep trying to reach a negotiated agreement.
"That's argued high above where we are right now- that'll be done in Ottawa," he says. "For now, we go back on our contracts and, I guess as much as you want, it will be status quo- we have to go back and work the way it was."
Stroud says he's confident they can agree on a deal before the 90-day time limit in the federal legislation.
The bill gives a government-appointed mediator or arbitrator time to reach a contract settlement in the nearly year-long dispute; otherwise, a settlement could be imposed either by the arbitrator or from one of the proposals put forward by Canada Post or CUP-W reps.